From the Shelf
Forgotten History
HBO's adaption/remix of the landmark comic book series Watchmen by Alan Moore and Dave Gibbons (DC Comics, $24.99) opened with a dramatization of a real-life tragedy: the 1921 Tulsa massacre, in which mobs of white residents attacked what was known as "Black Wall Street," killing perhaps several hundred black residents. It was a striking way to start a TV series, in part because many viewers had never heard of the massacre.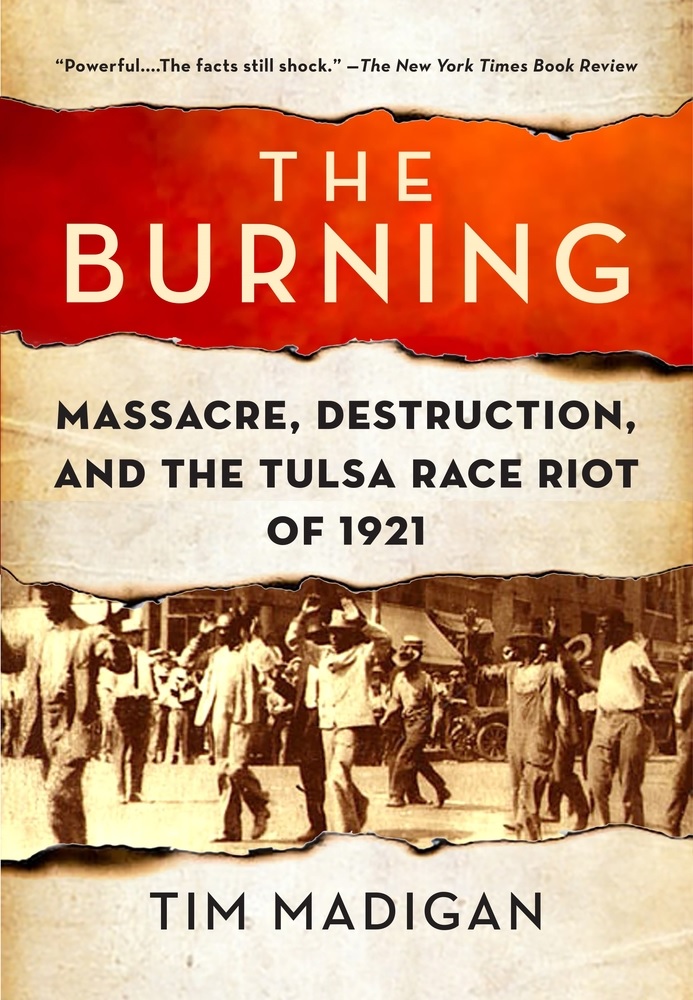 For viewers interested in learning more, The Burning by Tim Madigan (St. Martin's Griffin, $23.99) covers not only the events themselves, but the remarkable silence that followed as the massacre became unmentionable, not least in history books. The shocked reactions all over social media after the Watchmen episode aired reminded me of how well what Madigan calls a "conspiracy of silence" can succeed.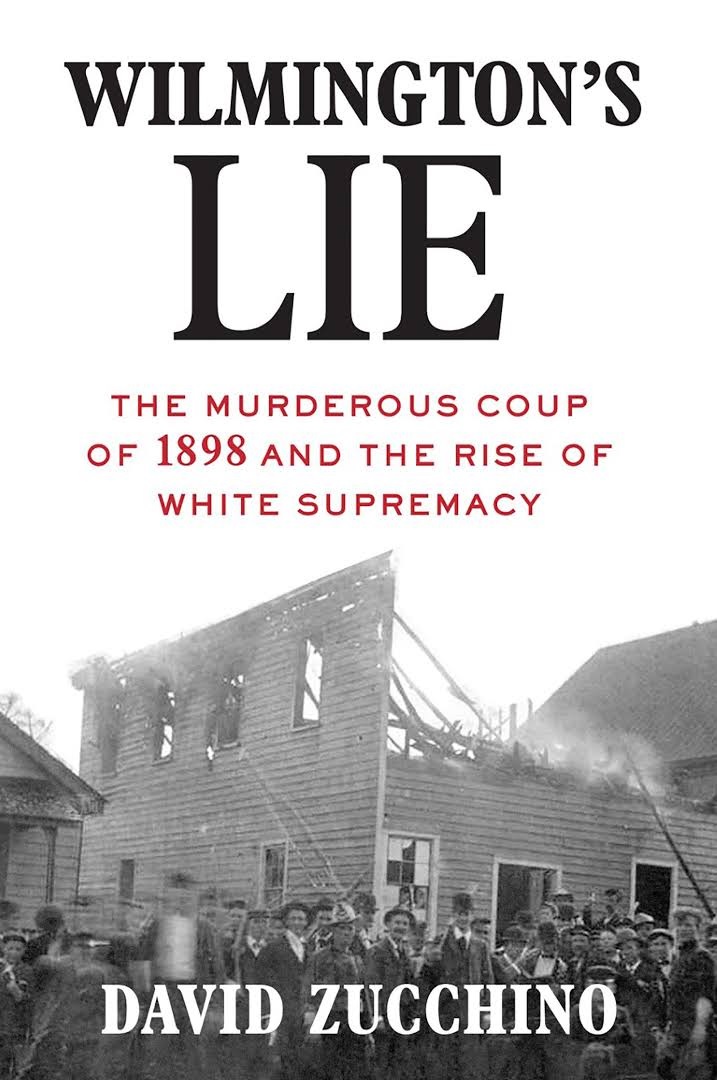 I had never heard of the Wilmington, N.C., coup of 1898 until I was in college, even though I grew up a few hours' drive from there--not in textbooks or history classes, despite it being the only violent overthrow of an elected government in U.S. history, and more than 60 black men were killed in the attendant riot. David Zucchino's Wilmington's Lie (Atlantic Monthly Press, $28; reviewed below) sheds light on an event that was so successfully buried, I imagine it would elicit a similar chorus of shock if it were depicted on a popular television series.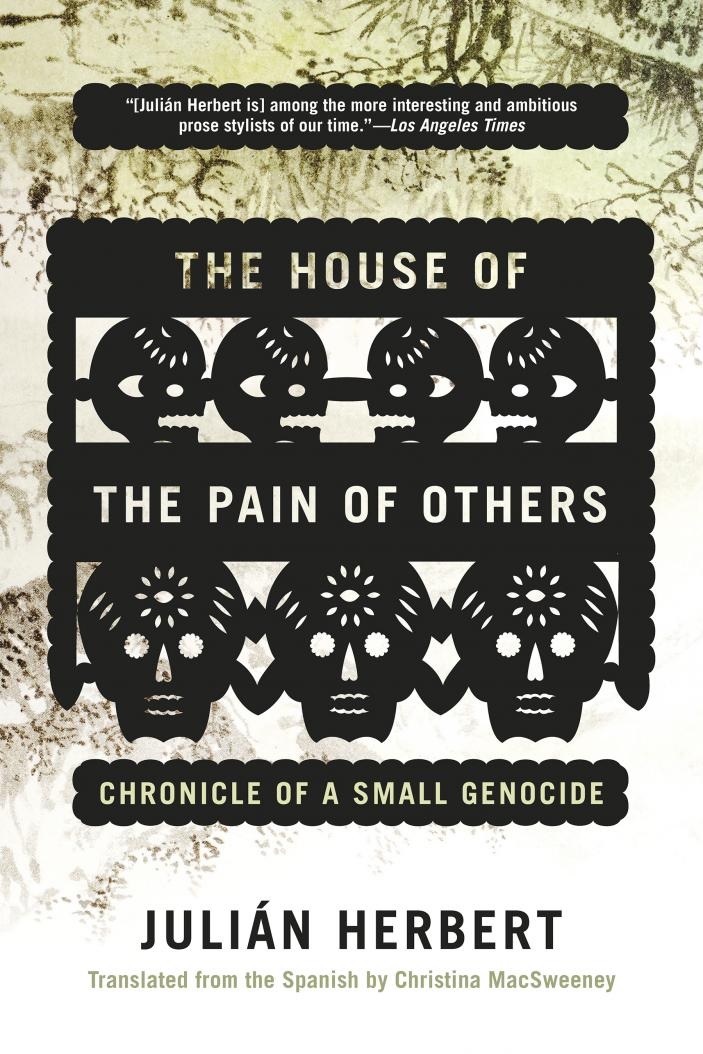 How does "inconvenient" history disappear? Julián Herbert explores that question in a different context in The House of the Pain of Others (Graywolf, $16), which probes the historical amnesia around the 1911 massacre of more than 300 Chinese immigrants in the Mexican city of Torreón. Herbert's findings similarly speak to the way alternative narratives develop to assuage any hint of collective or ancestral guilt, or merely to avoid looking at the ugly truth.
One of Watchmen's strengths is understanding how and why misleading narratives form; hopefully, it will inspire viewers to reconsider what they were--and weren't--taught. --Hank Stephenson, manuscript reader, the Sun magazine

In this Issue...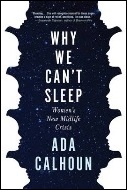 A thoughtful, incisive account of the myriad challenges facing Generation X women.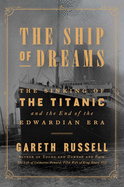 An exhaustively researched, utterly riveting account focusing on six passengers aboard the Titanic and how the ship's tragic demise became a death knell for the Edwardian era.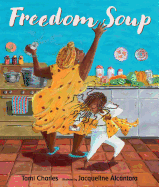 This picture book celebration of Afro-Caribbean culture, familial bonds and food is a reminder that there's nothing like the taste of freedom--and warm stew on a snowy day.
Review by Subjects:
Fiction ⋅ Romance ⋅ History ⋅ Political Science ⋅ Psychology & Self-Help ⋅ Health & Medicine ⋅ Performing Arts ⋅ Children's & Young Adult

Upcoming Events
01/27/2020 - 6:00PM
This month's selection is NYXIA by Scott Reintgen.
Expressive Writing Workshop with Elisabeth Vohwinkel
02/01/2020 - 5:00PM
Have you ever wondered how expressive and emotive writing can help reduce your stress and improve your quality of living? Come to Page 158 Books to learn more about the different writing techniques that can help you diminish your anxiety from a high school senior working on their senior project at Franklin Academy High School. This writing workshop is available on February 1st, 15th, and 29th at 5:00-7:30 p.m. and February 2nd, 16th, and March 1st at 2:00-4:30 p.m.. These are...
Expressive Writing Workshop with Elisabeth Vohwinkel
02/02/2020 - 2:00PM
Have you ever wondered how expressive and emotive writing can help reduce your stress and improve your quality of living? Come to Page 158 Books to learn more about the different writing techniques that can help you diminish your anxiety from a high school senior working on their senior project at Franklin Academy High School. This writing workshop is available on February 1st, 15th, and 29th at 5:00-7:30 p.m. and February 2nd, 16th, and March 1st at 2:00-4:30 p.m.. These are...
02/03/2020 - 6:30PM
This month's selection is an upcoming release from a prolific horror author (not Stephen King)! Please contact us if you would like to join the meeting this month and borrow an advanced reader copy. Limited supply!
Author Event: Kaitlin Ugolik Phillips
02/05/2020 - 6:00PM
Page 158 Books welcomes Kaitlin Ugolik Phillips to discuss her book THE FUTURE OF FEELING. There's no doubt that technology has made it easier to communicate. It's also easier to shut someone out when we are confronted with online discourse. Why bother to understand strangers—or even acquaintances—when you can troll them, block them, or just click "Unfriend" and never look back? However briefly satisfying that might be, it's also potentially eroding one of our most human traits:...
02/06/2020 - 6:30PM
Page 158 Books welcomes back author Etaf Rum to talk about her book A WOMAN IS NO MAN. Growing up, Palestinian-American writer Etaf Rum was taught there were limits to what women could do with their lives—marriage and children, especially sons, were paramount to a woman's existence, while education, work, and engagement with the outside world were not. When Etaf dared to ask why, she always received the same answer: because a woman is not a man. This...
Author Event: Meredith McDaniel
02/08/2020 - 3:00PM
Page 158 Books welcomes licensed professional counselor Meredith McDaniel to discuss her book IN WANT + PLENTY. Although our circumstances vary, we all ache with a longing for something more. We are born with dreams, and some of us even have detailed plans about how to make them happen. Yet we all come to a point in life when we realize that we are not in control. A loved one gets sick, a tragedy occurs, our plans backfire. What we may not realize is that even if we can't depend on our...
Book Candy
Women Writers Pop Quiz
Read More Women literary trivia: "Test your knowledge of women writers with a fun pop quiz," Electric Lit challenged.
---
"Dream jobs for book-lovers, from book butler to elephant librarian," were showcased by Penguin Random House.
---
Little Women was filmed entirely in Massachusetts. Boston.com toured "the historic, picturesque locations from the movie."
---
Thought Catalog considered "59 quick slang phrases from the 1920s we should start using again."
---
Author Douglas Kennedy picked his "top 10 novels about adultery" for the Guardian.
---
Time explored "why the U.S. sent librarians undercover to gather intelligence during World War II."

Great Reads
Rediscover: The Street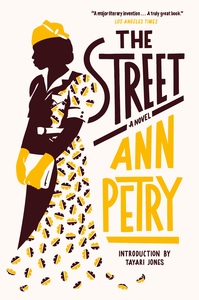 Ann Petry's
The Street
(1946) was the first novel by an African American woman to sell more than a million copies. Petry (1908-1997) was born in a small, predominately white Connecticut town to a working-class family. Her father eventually opened a pharmacy and her mother became a businesswoman, moving them to middle-class comfort. Despite several incidences of discrimination, Petry said she grew up free from many systemic challenges faced by other black people. She earned a pharmacy degree and worked for several years at her father's business before marrying and moving to New York City, where she wrote for multiple newspapers and studied creative writing at Columbia. Petry also worked at a school after-care in Harlem, which exposed her to neglected children and the plight of black urban poverty. She also wrote
Country Place
(1947) and
The Narrows
(1953), along with several children's books and story collections.
The Street
follows single black mother Lutie Johnson in World War II-era Harlem. Despite daily encounters with racism, classism and sexism, Lutie firmly believes in Benjamin Franklin's philosophy of working hard and saving money, hoping one day to move herself and her son out of their tenement on 116th Street. But when the wealthy white owner of her building takes an interest in Lutie, all her plans are put in jeopardy. Today, Mariner Books is releasing a new edition of
The Street
with an introduction by Tayari Jones ($15.99, 9780358187547). --
Tobias Mutter
The Writer's Life
Reading with... David Levithan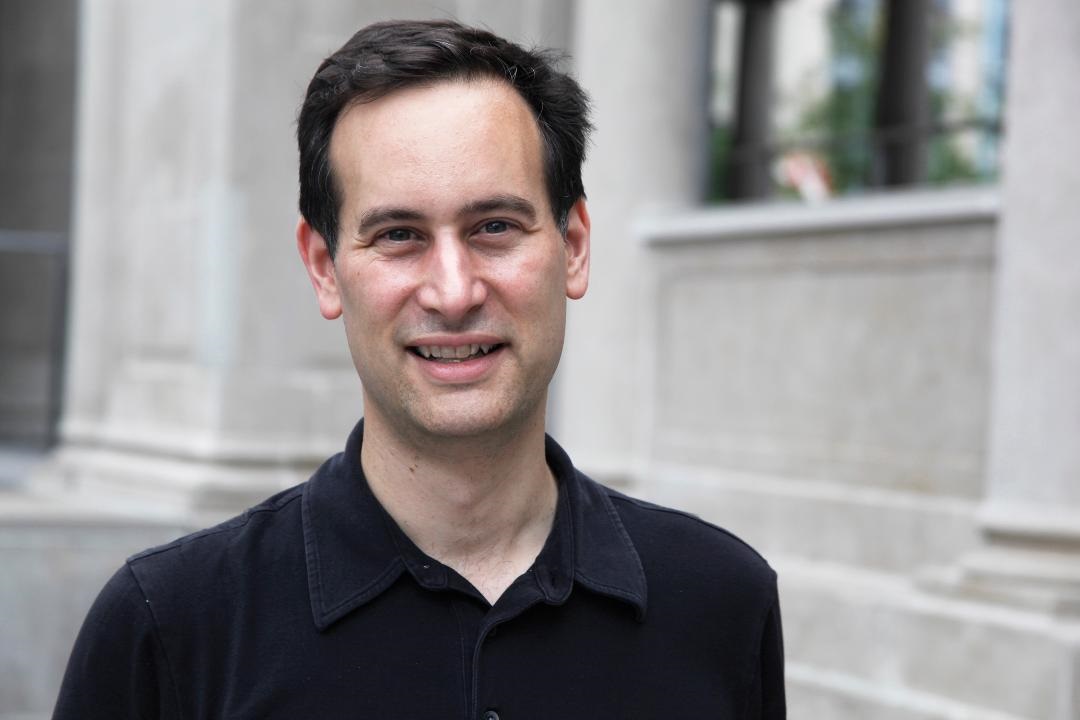 photo: Jake Ha
When not at his day job as editorial director of Scholastic, David Levithan writes mostly for young people (although he also wrote The Lover's Dictionary for adults). He is the author of two of the most frequently banned books (according to the American Library Association)--Boy Meets Boy and Two Boys Kissing--as well as Every Day (made into a major motion picture) and its companion novels, plus several collaborations, including Nick & Nora's Infinite Playlist. Levithan received the 2016 Margaret A. Edwards Award for his body of work. 19 Love Songs, out today (Knopf, $17.99), celebrates his longtime tradition of giving Valentine stories to his friends.
On your nightstand now:
After a taunting by a friend, I counted the number of books in my TBR stacks... and got to over 400. Luckily, I don't keep them on my nightstand, because what nightstand could withstand that weight? But if I can modify the question to mean "In your backpack right now to read when you have a chance," the answer is Kevin Barry's Night Boat to Tangier.
Favorite book when you were a child:
Alexander and the Terrible, Horrible, No Good, Very Bad Day.
Your top five authors:
I will not fall into this trap! Do you know how many friends I have whose books I love? So I'm going to go with what 17-year-old David would have answered, which is: Anne Tyler, Alice Hoffman, Philip Roth, David Leavitt and Elmore Leonard. (When I was 17, I read like I was 47; now that I'm 47, I read like I'm 17. Discuss.)
Book you've faked reading:
I'm so much more likely to do the opposite, and fake that I haven't read something so I don't have to say I didn't like it.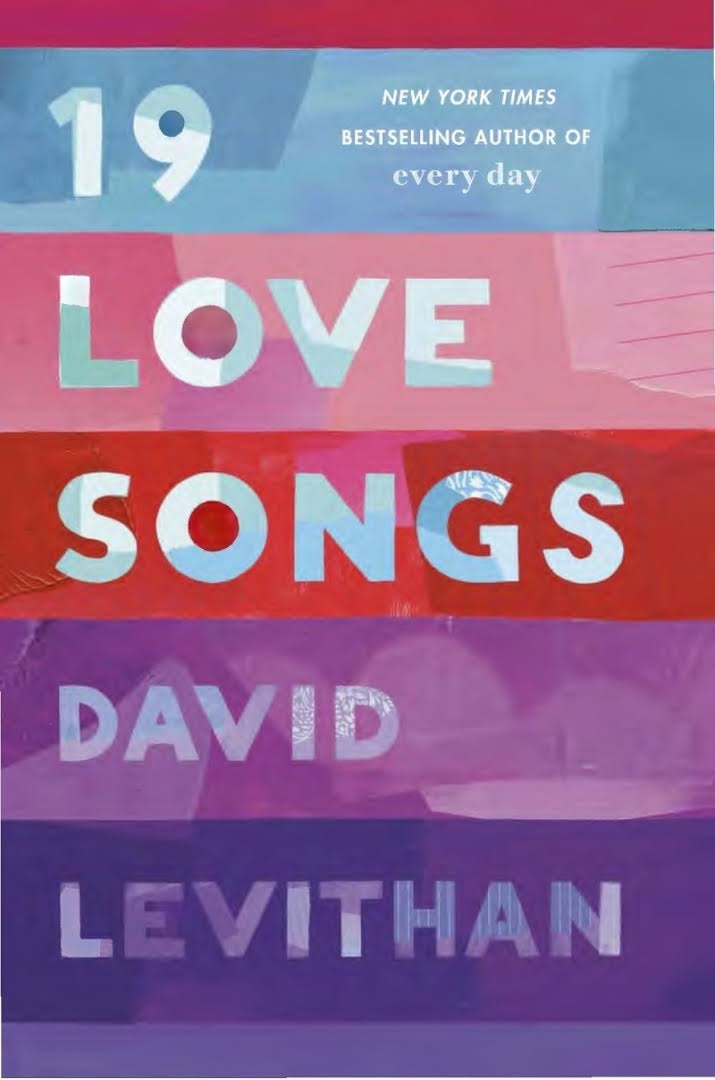 Book you're an evangelist for:
I suspect that most of my friends could answer this question for you. I will never tire of talking about Craig Thompson's Blankets, and buying a new friend a copy if I discover they haven't read it. I've probably bought 50 copies over the years, if not more. And it's not a cheap book.
Book you've bought for the cover:
Permanent Record. The one by Choi, not Snowden. (And I would have bought it eventually, because she's a great writer, but the first time I saw it, I was not in a position to be carrying a book around... but I saw the cover and HAD TO HAVE IT RIGHT AWAY.)
Book you hid from your parents:
The only thing I can think of here is my journal (which I only kept for about six months in high school).
Book that changed your life:
My books wouldn't have learned how to sing without Francesca Lia Block's Weetzie Bat giving voice lessons.
Favorite line from a book:
Not THE favorite line, but A favorite line would be the opening to M.T. Anderson's Feed. I'd replicate it here, but if you've read the book, you'll remember it. And if you haven't read it, let this force you to search it out.
Five books you'll never part with:
Billy Merrell's Talking in the Dark; Tanuja Desai Hidier's Born Confused; Alex Gino's George; Debbie Wiles's upcoming Kent State; and the entirety of The Baby-sitters Club, because I've lived in Stoneybrook longer than I've lived anywhere else.
Book you most want to read again for the first time:
Maggie Stiefvater's The Scorpio Races. I get genuinely envious when someone tells me they're about to read it for the first time.
Books from 2019 that you didn't work on that you want everyone to read:
A.S. King's Dig.; Abdi Nazemian's Like a Love Story; John McCarthy's Scared Violent Like Horses; and Sally Wen Mao's Oculus.
Book Reviews
Fiction
Knopf, $26.95, hardcover, 320p., 9780525656692
Farrar, Straus and Giroux, $25, hardcover, 192p., 9780374216535
Other Press, $15.99, paperback, 192p., 9781590510988
Romance
Berkley, $16, paperback, 336p., 9780451491992
History

Atria, $30, hardcover, 448p., 9781501176722
Atlantic Monthly Press, $28, hardcover, 336p., 9780802128386
Political Science
New Press, $24.99, hardcover, 224p., 9781620974209
Psychology & Self-Help
Running Press, $22, hardcover, 208p., 9780762468454
Health & Medicine

Grove Press, $26, hardcover, 288p., 9780802147851
Performing Arts
St. Martin's Press, $25.99, hardcover, 240p., 9781250230966
Children's & Young Adult

Candlewick, $16.99, hardcover, 32p., ages 5-9, 9780763689773
Houghton Mifflin Harcourt, $18.99, hardcover, 80p., ages 10-12, 9781328770967
--- SPECIAL ADVERTORIAL OFFERINGS ---

Stuffed

by Liz Braswell

Dear Reader,

Monsters are real, and stuffed animals really do protect you from them at night. It's true!

When I was little, every night before falling asleep I would carefully arrange my stuffed animals around me on either side, facing out--so they could watch for the monsters I wouldn't see coming while I slept. (I also added up their 'stats' to try and figure out how powerful they would be against any given monster.)

Stuffed is a story I've wanted to tell for a long, long time now. It's about a boy who is not quite ready to grow up--or at least fit in with traditional ideas about growing up. It's about fears real and imagined, unconventional friendships, monsters and Stuffed animals, and the power of love over darkness.

Email me@lizbraswell.com to enter to win a free copy.

Liz Braswell
www.lizbraswell.com






PUBLISHER:
Disney-Hyperion

PUB DATE:
Available Now

ISBN:
9781368037013

TYPE OF BOOK:
Middle-Grade Fiction

AGE RANGE:
8-12

PRICE:
$16.99