From the Shelf
Board Books to Greet the New Year with Open Arms
Caretakers who are looking to start the year off with some positivity and open-mindedness should take a look at these three titles for pre-readers ages 0-3. Each cover features a figure with arms wide open, ready to embrace the new year and the new book enthusiast.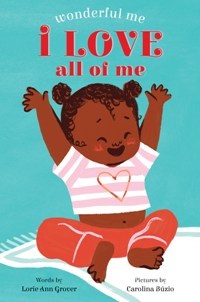 Toddlers love their "wiggly toes" and "smelly nose," their "legs that run" and "licky tongue" in
I Love All of Me
, Lorie Ann Grover and Carolina Búzio's (Scholastic, $9.99), upbeat book. Búzio's expressive, brightly colored illustrations depict a diverse group of children jubilantly acting out Grover's self-love-promoting text.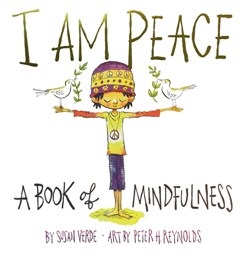 I Am Peace: A Book of Mindfulness
by Susan Verde, illustrated by Peter H. Reynolds (Abrams Appleseed, $8.99), emits an understandably meditative vibe. Verde's gentle primer for mindfulness practice is enhanced by Reynolds's dynamic illustrations, which give the whole work a feeling of fluidity as the watercolors seep unrestrained out of their outlines.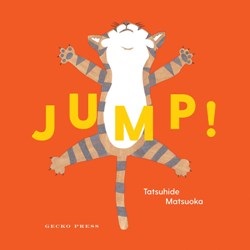 Tatsuhide Matsuoka's
Jump!
(Gecko Press, $12.99) opens up into a vertical, portrait format instead of the standard landscape. This choice allows for all of the animals inside--frog, kitten, grasshopper, rabbit--to jump straight up from the bottom of the composition to the top, with a turn of the page. Each animal has its own individually designed "boing": the frog goes "Boing!"; the rabbit goes "Bo-oing!"; the snail? "Uhm. Maybe not." Matsuoka's animals, all shown on plain backgrounds with tons of white space, seem filled with potential energy until... they Jump! A perfect exciting kickoff to an active 2020.

In this Issue...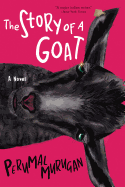 After attempts to censor his work failed in India, Perumal Murugan returns with this fable about a goat whose life and struggles closely parallel human experiences.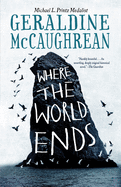 In this unforgettable Carnegie Medal-winning YA novel, set in 18th-century Scotland, a dozen boys and men struggle to survive when they are stranded on a remote rock outcrop.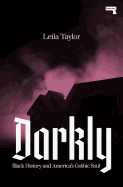 Leila Taylor's Darkly invites readers into a frank and deeply felt conversation about race, violence and U.S. history by examining trends in horror and the occult.
Review by Subjects:
Fiction ⋅ Graphic Books ⋅ Social Science ⋅ Essays & Criticism ⋅ Science ⋅ Sports ⋅ Travel Literature ⋅ Children's & Young Adult
Upcoming Events
09/21/2020 - 6:00PM
This month's selection is THIS IS HOW YOU LOSE THE TIME WAR by Amal El-Mohtar and Max Gladstone. This book club will meet online. Please email info@page158books.com to be added to the event.
Author Event: Annette Saunooke Clapsaddle with Jeremy B. Jones
09/22/2020 - 6:30PM
Page 158 Books presents Annette Saunooke Clapsaddle in conversation with Jeremy B. Jones about the forthcoming EVEN AS WE BREATHE. Please note that this is a digital author event on our Crowdcast channel. Reserve your spot here. Nineteen-year-old Cowney Sequoyah yearns to escape his hometown of Cherokee, North Carolina, in the heart of the Smoky Mountains. When a summer job at Asheville's luxurious Grove Park Inn and Resort brings him one step closer to escaping the hills that both...
09/23/2020 - 6:00PM
This month's selection is THE STORM BEFORE THE CALM by George Friedman. This book club will meet online. Please email info@page158books.com to be added to the event.
09/24/2020 - 7:00PM
This month's selection is TO THE LIGHTHOUSE by Virginia Woolf. This book club will meet online. Please email info@page158books.com to be added to the event.
09/24/2020 - 11:00AM
This month's selection is THE FAMILY UPSTAIRS by Lisa Jewell. This book club will meet online. Please email info@page158books.com to be added to the event.
09/28/2020 - 6:00PM
This month's selection is TRISTAN STRONG PUNCHES A HOLE IN THE SKY by Kwame Mbalia. This book club will meet online. Please email info@page158books.com to be added to the event.
Reader, Meet Writer: Connor Towne O'Neill
09/29/2020 - 5:00PM
In partnership with the Southern Independent Bookseller Alliance, Page 158 Books is excited to present Reader, Meet Writer, a virtual event series featuring Southern authors hosted by national bestselling author Wiley Cash. Space is limited, so RSVP is required. Check out the rest of the tour on our website. In Down Along with That Devil's Bones, journalist Connor Towne O'Neill takes a deep dive into American history, exposing the still-raging battles over monuments dedicated to one of...
Reader, Meet Writer: Lisa Unger
10/01/2020 - 7:00PM
In partnership with the Southern Independent Bookseller Alliance, Page 158 Books is excited to present Reader, Meet Writer, a virtual event series featuring Southern authors hosted by national bestselling author Wiley Cash. Space is limited, so RSVP is required. Check out the rest of the tour on our website. Selena Murphy is commuting home from her job in the city when the train stalls out on the tracks. She strikes up a conversation with a beautiful stranger in the next seat, and...
Family Stories: Evoking Emotion in Your Characters (Lit Fest Workshop)
10/03/2020 - 10:30AM
We tell our family stories for ourselves, for our future generations, and for others outside our family. These stories connect the past to our present and to the future. Our stories and what we learn from them honors and respects our ancestors and us. They can awaken us and future generations to our potential. They can be transformative. For our family stories to be effective, however, they must not only tell a tale but express the important values, blunders, wishes, hopes,...
Stories from the Heart (Lit Fest Workshop)
10/03/2020 - 12:30PM
In this workshop, award-winning author and book publicist Caitlin Hamilton Summie shares the key elements to developing a successful short story, such as defining the conflict and writing a satisfying ending, avoiding common writing tics, and character development. Participants will study parts of published stories to look at how other authors have shaped their stories, work on craft exercises, and depending on class size, may share their writing. Caitlin Hamilton Summie is the former...
Story from Thin Air (Lit Fest Workshop)
10/03/2020 - 2:00PM
In this writing workshop we will pull a full fledged story from thin air. Magic tricks? Well, not really. Just a good understanding of the basics elements of storytelling and a little time spent putting them to concentrated use. Come prepared to open your imagination and write. We will work through a series of story prompts and then apply the elements of story to one of your choosing. You will get a better understanding of each element as you apply them to the story you will build right there...
Book Candy
For the New Decade, Perennial Book and Movie Favorites
"To end the decade: books and movies that never die" were featured by Quirk Books.
---
"Remember mail?" The New York Public Library shared some old postcards to celebrate a new year."
---
Electric Lit posed "17 impossible questions for the writer in your life."
---
"Can you guess J.K. Rowling's fantastic beast from its magical power?" Mental Floss asked.
---
A Dutch art detective has recovered an 18-karat gold ring given by Oscar Wilde to a friend. It had been stolen from Oxford University's Magdalen College, Smithsonian reported.

A Reader's Life
Sonny Mehta: Publisher-Editor-Reader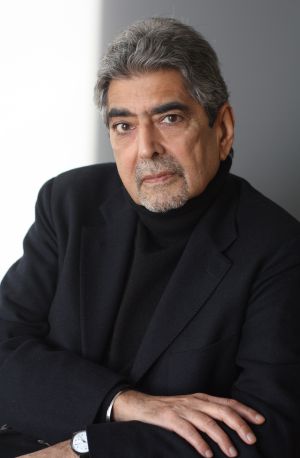 Sonny Mehta
On Monday, the book industry was shaken by the death of one of the most beloved and illustrious publishers and editors in the business, Sonny Mehta, who was the editor-in-chief of Knopf and chairman of the Knopf Doubleday Publishing Group, only the third person to head the Knopf imprint in its storied 104 years. He was 77 and had been in charge of Knopf since 1987.
While many may not be familiar with his name, even the most occasional reader is likely to have read books that Sonny Mehta published or edited. His special gift was applying his exacting standards in editorial, production, design, marketing, and publicity to everything from high literature to books that sold many millions of copies. During his tenure, Knopf published works by six Nobel Prizes winners--Kazuo Ishiguro, Alice Munro, Orhan Pamuk, Imre Kertész, V.S. Naipaul and Toni Morrison--as well as books by Michael Ondaatje, Ryszard Kapuscinski, Haruki Murakami and Gabriel García Márquez. At the same time, Mehta published the Fifty Shades of Grey trilogy by E.L. James (under the Doubleday imprint), the Millennium series by Stieg Larsson and works by Michael Crichton, including Jurassic Park.
In 2018, when he received the Maxwell E. Perkins Award for lifetime achievement from the Center for Fiction, Mehta gave an indication of why he had tastes that resonated with millions of readers around the world. Accepting the award, he said, "Reading has been a constant in my life. I have always found comfort in the confines of a book or manuscript. Reading is how I spend most of my time, is still the most joyful aspect of my day. I want to be remembered not as an editor or publisher but as a reader."

The Writer's Life
Reading with... Jessica Fletcher
Jessica Fletcher (born Jessica Beatrice MacGill) writes her bestselling mysteries as "J.B. Fletcher." Her real-life exploits investigating actual murders were famously chronicled on a long-running television show that has given way to a series of books that follow the same Murder, She Wrote format. The 50th in that series, A Time for Murder (Berkley), features Jessica recalling her first murder investigation 25 years ago in Appleton, Maine. She now makes her home 30 miles away in the seaside town of Cabot Cove, where she is at work completing her next Murder, She Wrote title, The Murder of Twelve, which is due out in May 2020.
On your nightstand now:
I always have multiple books on my nightstand, at least two, and one of them is always a mystery. Right now, the mystery is The Night Fire by Michael Connelly. I so enjoy Harry Bosch and I enjoy him even more now that he's partnered with Renée Ballard. Guess I'm a sucker for female detectives!
Alongside The Night Fire is Little Women by Louisa May Alcott. I have a penchant for re-reading classics like that because I think absorbing their prose makes me better as a writer myself.
Favorite book when you were a child:
Depends on how old! I must confess to being a huge fan of the Nancy Drew books in junior high, and I even dabbled a bit in the Hardy Boys. As a younger child, I used to love Grimm's Fairy Tales. Rereading those now leaves me struck by their structure and intensity. Reading Grimm made me fall in love with the whole notion of storytelling, and I often muse that many of my murder mysteries are just retellings of those old fairy tales that are much darker than people realize. As Victor Hugo once said, "Good writers borrow, but great writers steal."
Your top five authors:
Oh my, just five? Now that's a challenge. I'm going to start with Charles Dickens, my personal favorite of his being The Mystery of Edwin Drood, which he never actually finished. Edgar Allan Poe, Arthur Conan Doyle and Agatha Christie, of course, though I prefer Jane Marple to Hercule Poirot--a girl thing, I guess! And my list wouldn't be complete without Philip Kerr and Ross Macdonald. How many is that, because I'd be remiss if I didn't mention Flannery O'Connor, whose short stories I can read a hundred times and always find something new.
Book you've faked reading:
Ulysses by James Joyce, when I was in college in New Hampshire. I once heard that the only way to read it was to have read it once before reading it for the first time. With apologies to all the classicists out there, this is one I just never could grasp.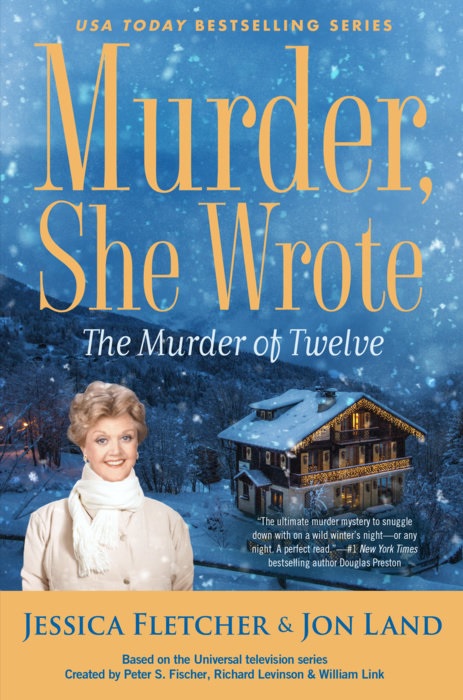 Book you're an evangelist for:
How about an author instead of a book? You might not know it from my books, but I'm quite the fan of noir so I love to point readers toward the series Donald Westlake wrote as Richard Stark featuring Parker. I'm also fond of recommending the great Lee Marvin movie Point Blank, which was based on a Parker novel called The Hunter.
Book you've bought for the cover:
Ha-ha! Well, I'm such a poor judge of what works that I always rely on my publisher to choose my covers. As far as other authors, I remember being in an airport and spotting a cover that featured a subway train. I'd heard of the author but never read any of his work. That book was Gone Tomorrow by Lee Child. And I've read all of Child's Jack Reacher books since then.
Book you hid from your parents:
It was something by Harold Robbins, but I don't remember the title. It was a paperback, and I do remember cutting off the cover so my parents wouldn't know I was reading something risqué!
Book that changed your life:
John Buchan's The Thirty-Nine Steps was the first book I read a single sitting. I was in high school at the time and absolutely devoured it when I was home sick from school one day. I can still quote passages!
Favorite line from a book:
How about a play instead, Shakespeare's Macbeth: "By the pricking of my thumbs, something wicked this way comes." I love that line because it defines the very nature of the mystery novel, something wicked entering the lives of someone or someones.
Five books you'll never part with:
Appropriately enough, let's start with Ray Bradbury's Something Wicked This Way Comes. Every sentence in that book is a work of art. Curtain, both Agatha Christie's and Hercule Poirot's final adventure, because she left strict instructions that it was not be published until after her death. As a writer, I'm struck by the odd sense of sentimentality to that. The Salzburg Connection, because that was Helen MacInnes's best one ever and she was a kind of role model for me. Dickens's Great Expectations because that's another I'm always revisiting. Let's see, one more... the last one's always the hardest to come up with because there are so many titles swimming through my mind, but I think I'll go with Death in Venice by Thomas Mann because I find it be a cautionary tale about sacrificing one's soul in the face of obsession, something all writers and artists need to be leery of!
Book you most want to read again for the first time:
There are so many I could give you, but I'll go with an Edgar Allan Poe short story: "The Murders in the Rue Morgue," because it introduced Auguste Dupin and ushered in the modern detective story. It's obviously a bit clichéd now, but the notion of the ultimate locked-room murder, a perfect puzzle, was magic the first time I read it.
The film you've re-watched the most:
No doubt about it: The Usual Suspects, an elegant Venn diagram of a tale that wraps a mystery in deep levels of misdirection. I've never written a screenplay, but if I ever did, I'd want it to be half as good as that one--better make that, a third!

Book Reviews
Fiction

Black Cat/Grove Press, $16, paperback, 192p., 9780802147516
Melville House, $29.99, hardcover, 608p., 9781612197982
Other Press, $17.99, paperback, 368p., 9781590510926
Text Publishing, $14.95, paperback, 164p., 9781925603378
Graphic Books
Simon & Schuster/Gallery 13, $19.99, paperback, 256p., 9781501168956
Social Science

Repeater, $14.95, paperback, 206p., 9781912248544
Essays & Criticism
Tachyon Publications, $16.95, paperback, 320p., 9781616963194
Science
Atria, $25, hardcover, 256p., 9781982105471
Sports
Blue Rider Press, $28, hardcover, 272p., 9780525534662
Travel Literature
Tiller Press, $26.99, hardcover, 240p., 9781982131586
Children's & Young Adult

Flatiron Books, $18.99, hardcover, 336p., ages 12-up, 9781250225498
Sourcebooks Fire, $17.99, hardcover, 416p., ages 14-up, 9781492682660
Knopf, $17.99, hardcover, 336p., ages 12-up, 9780525644675

The Invention of Sound
by Chuck Palahniuk
isbn: 9781538718001
Grand Central Publishing
September 8, 2020



an exclusive interview with
bestselling author Chuck Palahniuk

The premise of THE INVENTION OF SOUND is so twisted, so amazing, we can't help but ask--what sparked the idea?
"Before I knew better, I agreed to record the audiobook for my novel Choke. For six days I sat in a sound booth, in a trashed swivel chair that gave off the smell of sweat. "That," the sound engineer told me, "is the smell of David Ogden Stiers." The actor best known for his role on M.A.S.H. had lived much of his life in Oregon and had used this same booth to record voicework for Disney features. I was like Proust with his madeleines, and started pumping sound engineers for stories, jargon, trivia whenever I found myself in a radio or recording studio. Joe Rogan's engineer told me about "tape bleed," and an engineer for the BBC told me about the Goofy Holler. I wrote a story called "The Scream Collector," and a friend read it and told me about the Wilhelm Scream. By an other-worldly coincidence, a cover artist for the Fight Club 3 comic depicted a tattoo artist wearing a concert T-shirt for a band named The Wilhelm Scream. This series of boom-boom-boom coincidences seemed to validate exploring the idea of screams as a deadly commodity. Thank you, Mr. Stiers!"

ALSO FEATURED ON
the big THRILL…
| | | | | |
| --- | --- | --- | --- | --- |
| | | | | |
WHEN NO ONE IS WATCHING by ALYSSA COLE: Bestselling author Alyssa Cole tells a timeless tale of culture and community torn apart by power and money with her highly-anticipated debut, WHEN NO ONE IS WATCHING. Find out more here.
THE SILENT CONSPIRACY by L.C. SHAW: Writing The Network didn't exactly come quickly for L. C. Shaw--last year's thrilling debut had been rolling around in her head for years before she finally decided to extract it. But with this month's THE SILENT CONSPIRACY, Shaw says she had to navigate a few unique challenges. Read more at The Big Thrill.
THE SINS OF THE MOTHER by AUGUST NORMAN: In August Norman's second thriller, SINS OF THE MOTHER, Caitlin travels to Oregon to identify her mother's body--only to find that her mother had been part of a cult for all this time, and the chance for Caitlin to finally find out who her real father is may have died with her. Find out more here.
THICK OF THIEVES by SANDRA BROWN: THICK AS THIEVES begins with a prologue uncharacteristic for bestselling author Sandra Brown: four unnamed characters standing in a dark ditch talking about a heist they've committed in which they're each poised to make off with their share of a cool half million. But by morning, one of them is in the hospital, one is in jail, one is dead, and one gets away with it all. Visit The Big Thrill for more.
DON'T LOOK FOR ME by WENDY WALKER: The first chapter of Wendy Walker's new--and arguably most page-turning--thriller sets the tone with an emotional, hard-hitting depiction of how the life of a mother and wife can quickly spiral downward when a bunch of obstacles are stacked up against one another. Read more here.

---