From the Shelf
Samantha Hunt: On Transformation and Desire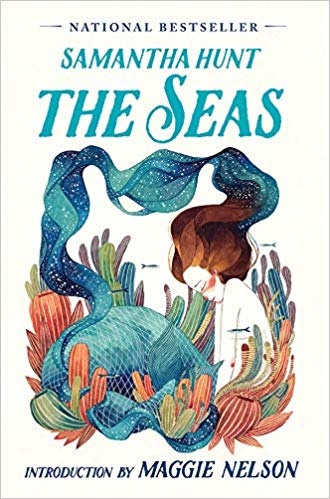 The world of Samantha Hunt's first novel, The Seas, is dark, alcohol-soaked, a bit haunted and, at many points, indistinguishable from the ocean. The protagonist, an unnamed 19-year-old, might be a mermaid, or she might be insane. She is in love with an alcoholic veteran named Jude, more than a decade older than she. They live in a secluded fishing community, where the ocean acts as a sort of draconian security force, keeping them trapped. Like all of Hunt's books, The Seas (Tin House, $15.95) moves seamlessly between reality and hallucination, transforming human bodies into strange creatures, externalizing turbulent internal forces.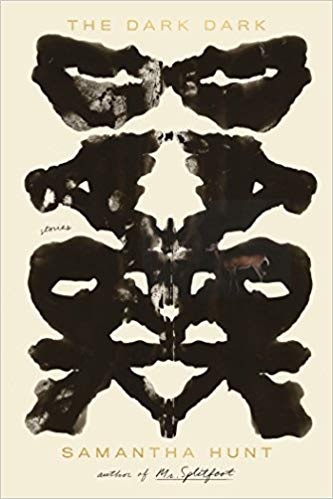 In The Seas, this force is the desire the protagonist has for Jude: it invades and distorts her body into an inhuman shape, that of a mermaid. In Hunt's short story "Beast" from her collection The Dark Dark (FSG, $15), a guilty wife sprouts antlers and grows hooves each night while she sleeps. In Hunt's Mr. Splitfoot (Mariner, $16.99), some people turn into shrieking mediums, some are disfigured by chemicals, and one, a woman named Cora, becomes pregnant, a kind of transformation that is not often the stuff of gothic fiction or horror, but is profound nonetheless.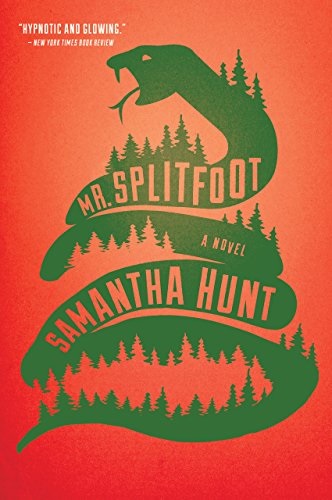 As central as these metaphors are to her writing, Hunt emphasizes the humanity, the corporeality of the body. Cora describes the "locked door in [her] stomach" and the "lung-tissue, tiny see-through fingers, hair fine enough to spin webs." The Seas' protagonist experiences her love for Jude through all of her senses: she talks about wishing to drink his sweat, taste the inside of his ears, swallow a piece of his flesh. Hunt discusses the ways that desire often, by some osmotic force, encourages people to take on the mannerisms and habits of their loved ones, to adopt an entirely new body logic. In a canon that is as haunted as it is beautiful, Hunt makes clear just how volatile and extraordinary the human body is. --Emma Levy, publishing assistant, Shelf Awareness

In this Issue...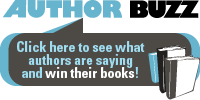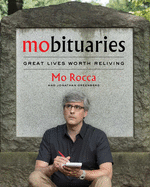 by Mo Rocca , Jonathan Greenberg
This eclectic collection celebrates people (and things) that have passed.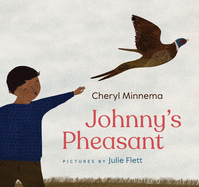 In this playful tale, an Indigenous boy convinces his grandmother to let him bring home a pheasant that they spot by the side of the road.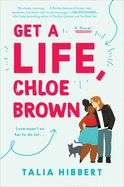 Romantic sparks fly between a woman of color battling chronic disability and a rough-and-tumble aspiring artist in this opposites-attract rom-com.
Review by Subjects:
Fiction ⋅ Mystery & Thriller ⋅ Romance ⋅ Biography & Memoir ⋅ History ⋅ Performing Arts ⋅ Children's & Young Adult
Upcoming Events
Envision Science Academy Author Nights
12/12/2019 - 4:30PM
This Fall Page 158 Books connected local authors with middle schoolers at Envision Science Academy to write short stories focused on solving global challenges. Students will share these stories in a series of two Author Nights. Please join us in supporting this community project.
12/15/2019 - 3:00PM
A dark secret born out of World War II lies at the heart of a Sicilian American family in this emotional and sweeping saga of guilt, revenge, and, ultimately, redemption. Set in post-World War II Sicily and mid-eighties America, HOW FIRES END chronicles the long legacy of a single act of violence, illustrating along the way the complicated dynamics of familial bonds, the devastating effects of war upon childhoods, and the inextricable nature of personal and political identities. In a...
12/16/2019 - 6:00PM
This month's selection is THE LONG WAY TO A SMALL, ANGRY PLANET by Becky Chambers.
What the F@#& Did I Just Read? Book Club
12/18/2019 - 6:30PM
This month's selection is DUCKS, NEWBURYPORT by Lucy Ellmann.
12/19/2019 - 6:30PM
This month's selection is HOGFATHER by Terry Pratchett.
Book Candy
New Book Lover Terms
Page slapped and edition envy, for example. Quirk Books considered "new terms for the modern book lover."
---
"Test your knowledge of food and food words" with Merriam-Webster's "Name that Food Quiz."
---
Author Binnie Kirshenbaum chose her "top 10 books about vegetarians" for the Guardian.
---
When James Joyce met Sylvia Beach, it was "the chance encounter that changed literature forever," Lit Hub wrote.
---
The Bookworm Cabin, located 30 miles outside of Warsaw, Poland, "is as cozy as its name suggests," Curbed noted.

Great Reads
Rediscover: Robert K. Massie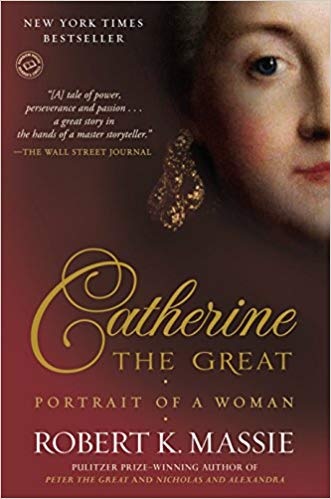 Historian
Robert K. Massie
, best known for his expansive yet tautly narrated biographies of the Romanov family, died December 2. After a stint in the U.S. Navy and a brief career as a journalist, Massie wrote
Nicholas and Alexandra: An Intimate Account of the Last of the Romanovs and the Fall of Imperial Russia
(1967). He was inspired to write it after his own son was diagnosed with hemophilia, the same condition that afflicted Tsarevich Alexei. The 1,000-page book has since sold more than 4.5 million copies. In 1971, it was adapted into a film starring Laurence Olivier. Massie won the 1981 Pulitzer Prize for Biography or Autobiography for
Peter the Great: His Life and World
, which became a miniseries in 1986. After the collapse of the Soviet Union and the opening of its archives, Massie updated
Nicholas and Alexandra
with
The Romanovs: The Final Chapter
(1995).
Massie also wrote
Dreadnought: Britain, Germany, and the Coming of the Great War
(1991);
Castles of Steel: Britain, Germany, and the Winning of the Great War at Sea
(2004); and
Catherine the Great: Portrait of a Woman
(2011).
Catherine the Great
won the PEN/Jacqueline Bograd Weld Award for Biography and the Andrew Carnegie Medal for Excellence in Nonfiction. It is available from Random House ($22, 9780345408778). --
Tobias Mutter
The Writer's Life
Nalini Singh: Murder on the Edge of the World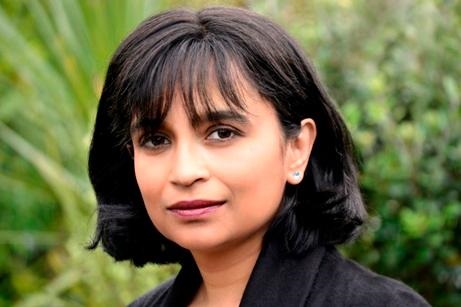 photo: Sharyn Barratt
Born in Fiji and raised in New Zealand, Nalini Singh is a prolific author of paranormal and romance novels. In Singh's first suspense/thriller, A Madness of Sunshine (Berkley, $27; reviewed below), a gifted pianist returns to her childhood home on the beautiful coast of New Zealand, seeking respite from the outside world. Instead she finds a murdered young woman, old friends keeping secrets and a dangerous predator threatening the small, isolated community. Singh lives and works in New Zealand.
The setting for A Madness of Sunshine in remote coastal New Zealand is riveting and unusual. Did you choose the area because it fit your story, or did you choose the setting first and the story details evolved from the setting?
The first time I traveled through New Zealand's West Coast, I was struck both by its stark beauty and the danger inherent in it. Those images stayed with me in the months and years afterward, and each time I ventured onto that coast, I fell in love with it all over again.
So perhaps the setting came first, or perhaps once the story idea sparked, I already knew where it had to be set. I can't tell you for certain, but I do know that Madness was never going to be set anywhere else. From the very first line, I knew it would take place in a small town hanging on the edge of our most tumultuous coastline.
A suspense novel is a departure from your well-known paranormal and romance genre fiction. What drew you to write a suspense story?
Along with romance and SF, I'm a big suspense and thriller reader, and so are some of my writer friends. One day, we were sitting around chatting about our love of Nordic noir when we began to discuss how New Zealand has so many similarities to Nordic countries--the primal landscapes, the winter darkness, the way the land is so sparsely populated.
That conversation got me thinking, and when the story idea came to me, I just went with it. I didn't know what it would turn out to be, but it became clear very quickly that this was a suspense/thriller.
I loved writing A Madness of Sunshine, and I definitely plan to do more in this genre. I still love writing romance, but it's also nice to stretch myself and try new types of stories. I think the challenge of attempting something new to me, and the discovery process involved, makes me a better writer overall.
You've had a variety of careers, including teacher, lawyer, and librarian. Has your work in many different fields better prepared you to be a writer?
I believe that everything in my life feeds into my writing in some way or another. Having worked in multiple fields, including a stint working in a country where I had to speak a whole different language, has meant that I've met a wide variety of people.
I've been exposed to different ways of thinking and different cultural norms, and that I think has helped me create characters who have depth and agency. Life has also taught me that people can surprise us in myriad ways; no one is static or one-dimensional, and I try to bring that to my characters.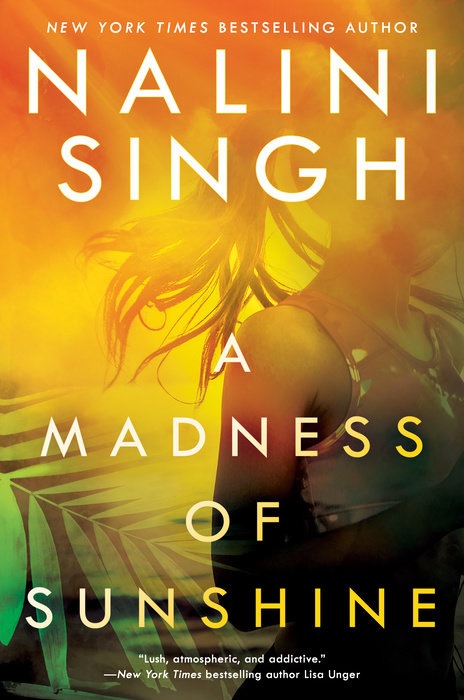 You're a prolific writer, with multiple ongoing series. Can you tell us a bit about your writing process? What sort of research did you do to write about psychopathy and predators?
Writing speed is very individual, and I've optimized my writing strategies over the years.
What I mean by optimizing are simple things such as putting my cell phone out of the room when I'm writing and switching off the wi-fi. It's amazing how much I can get done in a concentrated block of time if there are no interruptions. And that block is usually only 30 to 45 minutes at a time, mostly so I remember to move around before the next block.
The other thing that's led to my current speed is that, for a long time, I wrote around other things. First, my studies, then my work in law. Writing time was very precious, so I got used to just putting my head down and writing. If all I had was 15 minutes, those 15 minutes were spent on the story.
Regarding research--I do my own research because it's much easier for me to work the information into the story if I'm the one who has learned that info. Also, I often don't know that specific details will be useful until I'm researching and come across something. I wouldn't want to lose that organic aspect of things by using a research assistant.
As for psychopaths, I've actually done extensive research on them over the years, because my paranormal romance series features a race with no emotions. In such a race, it's possible that psychopaths will actually rise to the top (and even be feted for their lack of empathy). So it wasn't a new subject to me, though I did also do some specific research to flesh out these particular characters.
The supporting cast of characters in A Madness of Sunshine are all well-developed and intriguing. Will we see future novels featuring any of them?
I wrote A Madness of Sunshine as a standalone and I think I'll stick with that. I'm a series writer by nature, but for my thrillers, I like exploring whole new microcosms of society. This time it was Golden Cove. The next time will be a place entirely different, but it will once again feature New Zealand's stunning and dangerous landscape. --Lois Faye Dyer, writer and reviewer
Book Reviews
Fiction
Doubleday, $26.95, hardcover, 304p., 9780385545426
Mulholland Books, $27, hardcover, 304p., 9780316509725
Mystery & Thriller
Harper, $29.99, hardcover, 384p., 9780062473271
Berkley, $27, hardcover, 352p., 9780593099131
Romance

Avon, $15.99, paperback, 384p., 9780062941206
Putnam, $16, paperback, 368p., 9780525542315
Biography & Memoir

Simon & Schuster, $29.99, hardcover, 384p., 9781501197628
University of Wisconsin Press, $28.95, hardcover, 208p., 9780299325206
History
Farrar, Straus and Giroux, $28, hardcover, 320p., 9780374252960
Performing Arts
Thomas Dunne Books, $29.99, hardcover, 448p., 9781250299987
Children's & Young Adult

University of Minnesota Press, $16.95, hardcover, 32p., ages 3-up, 9781517905019
Charlesbridge, $16.99, hardcover, 32p., ages 3-7, 9781580898157
--- SPECIAL ADVERTORIAL OFFERINGS ---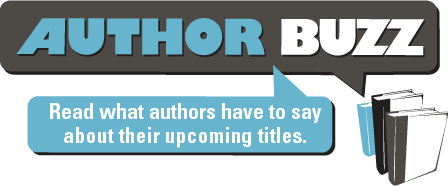 Dear Reader,

In a small Pennsylvania city, one girl goes missing just as another is found alive. With more questions than answers, Detective Josie Quinn follows the dark trail of a series of disappearances in her community. Every turn in her investigation uncovers a disturbing new revelation and brings her closer to unearthing her town's most shocking secret. Two things are certain: a killer is on the loose and Josie can trust no one.

I'm giving away five copies of Vanishing Girls. Email me at lisareganauthor@hotmail.com to win!

Lisa Regan
www.lisaregan.com








Publisher:
Grand Central Publishing

Pub Date:
November 26, 2019

ISBN:
9781538734117

List Price:
$12.99

Dear Reader,

This year, I had the opportunity to return to one of my favorite couples, JC and Gwen from the Found Duet. They are some of my most passionate characters, people who love each other deeply and have the most amazing chemistry. The foundation of their relationship's based on sex, so I wondered what came next—after kids, when life got the better of them.

The Open Door is a sexy, edgy, very romantic story about two people, anchored to each other in every way, who want to explore the boundaries of that love in a safe, consensual setting. I loved writing it and think you'll love reading it. It's not necessary to have read anything previously.

Please write to 1001DarkNights@gmail.com to enter to win one of five copies.

Xoxo,
Laurelin
www.1001darknights.com/authors/collection-six/laurelin-paige-the-open-door
www.laurelinpaige.com




Publisher:
Evil Eye Concepts, Inc.

Pub Date:
December 2, 2019

ISBN:
9781948050982

List Price:
$2.99

Dear Reader,

Success carries a price, as everyone in this sweeping, suspenseful saga must learn. Boundaries are tested, souls are opened, passions are unlocked…enemies are confronted. Every story brings a journey of scandals, a ride of revelations, and a push to the very limits of what hearts can endure—until every character learns fate's biggest lesson of all.

The edge is just the beginning.

Email robyn@waterhousepress.com with "Shark's Edge Giveaway" in the subject line for a chance to win one of 10 paperback copies of Shark's Edge!

Angel Payne and Victoria Blue
www.angelpayne.com
www.victoriablue.com
www.waterhousepress.com/collection/book/sharks-edge








Publisher:
Waterhouse Press

Pub Date:
December 10, 2019

ISBN:
9781642631494

List Price:
$15.99

Dear Reader,

I am giving away five signed copies of my debut novel, Against the Wind. Please write to jimtilley@optonline.net to enter the contest.

Ralph and Lynn, former high school and college sweethearts, are brought together again on opposite sides of a wind farm dispute. Ralph is an environmentalist at heart, but he has built a successful law practice representing big energy companies. Lynn, a high school English teacher separated from her politically ambitious French-Canadian husband Jean-Pierre, struggles to raise her brilliant transgender grandchild Jules. The stories of these four characters and two others thread together to weave what Kirkus Reviews has called a "resonant and humanistic novel."

Jim Tilley
www.jimtilley.net








Publisher:
Red Hen Press

Pub Date:
September 24, 2019

ISBN:
9781597098359

List Price:
$16.95