From the Shelf
The Dark Side of Sports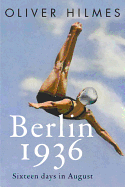 Oliver Hilmes's Berlin 1936: Sixteen Days in August (Other Press, $24.95) is a great work of narrative history that focuses on the 16 days when Nazi Germany played host to the Olympics. It's a disturbing reminder of how repressive regimes have used the Games as propaganda centerpieces, presenting attractive but misleading portraits of the host countries. While South Korea is hardly a totalitarian state, the 2018 Pyeongchang Winter Games nonetheless had its own share of unsettling undercurrents, from geopolitical threats (North Korea) to doping scandals (Russia). While there are many features that the Berlin and Pyeonchang Olympics do not share, I was reminded of books that focus on the dark underbellies often concealed by the flashy surface pleasures of sports.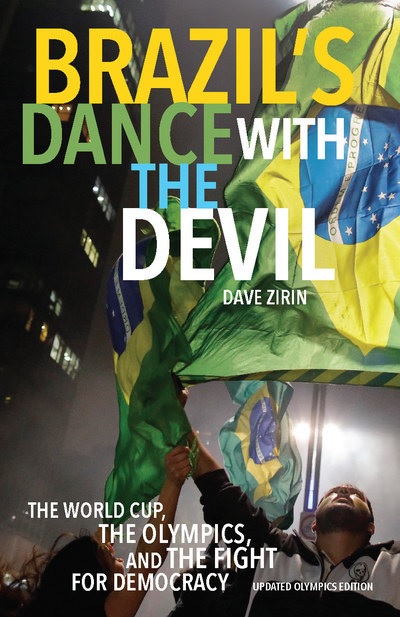 There are a number of excellent books about the outsized role that football (aka soccer) plays in Brazilian society. Dave Zirin's Brazil's Dance with the Devil (Haymarket Books, $17.95) features excellent reporting that documents the huge economic and political consequences of Brazil hosting the World Cup in 2014 and the Olympics in 2016. In order to build the required facilities, the Brazilian government incurred debts and forcibly evicted thousands of people, leading to massive protests and police crackdowns.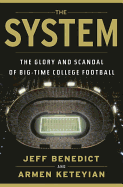 Every big-money sport has its share of exposés, with college athletics receiving newfound scrutiny in recent years. The System: The Glory and Scandal of Big-Time College Football (Anchor, $16.95) by investigative journalists Jeff Benedict and Armen Keteyian and Indentured: The Battle to End the Exploitation of College Athletes (Portfolio, $18) by Joe Nocera and Ben Strauss take aim at the NCAA for raking in enormous profits that are not shared with the players. Both books emphasize the enormous sacrifices made by student athletes with only a small chance of long-term success. These books, and many others, serve to contrast the joy provided by athletics with the inequities that often lurk in its shadow. --Hank Stephenson, bookseller, Flyleaf Books, Chapel Hill, N.C.

In this Issue...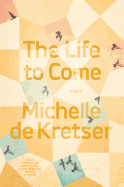 In this superbly written novel, Michelle de Kretser examines multiculturalism in Australia and abroad.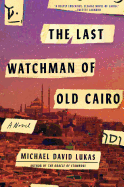 A modern-day son of the Muslim watchmen who guarded a Jewish synagogue for over a thousand years learns of his family's history.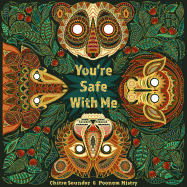 Mama Elephant knows just what to say to soothe four animal babies unable to sleep.
Review by Subjects:
Fiction ⋅ Mystery & Thriller ⋅ Science Fiction & Fantasy ⋅ Biography & Memoir ⋅ History ⋅ Travel Literature ⋅ Performing Arts ⋅ Children's & Young Adult

Upcoming Events
09/25/2018 - 6:00PM
Join Page 158 Books in welcoming Michel Stone for a discussion of her timely and powerful novel Border Child. Four years ago, Hector left his small village in Mexico and crossed into the United States, hoping to create a better life for his young family. Unbeknownst to him, his wife, Lilia, crossed shortly thereafter, planning to surprise him. During her crossing, though, she was separated from their infant daughter—who disappeared. In this deeply moving and sensitive novel, Michel Stone...
Nonfiction Book Club: September
09/26/2018 - 6:00PM
This month's selection is Bearwallow by Jeremy B. Jones.
Homeschool Book Club: September
09/27/2018 - 3:00PM
This month's selection is Redwall by Brian Jacques. Note: This book club meets in our Wendell location inside Beer and Wine 101
09/27/2018 - 6:30PM
Page 158 Books Welcomes T. M. Brown for a discussion on the appeal of the Southern novel. Sanctuary: A Legacy of Memories introduces newly retired publishing executive Theo Phillips and his wife Liddy to the time- lost South Georgia town of Shiloh. They leave the shadows of Atlanta and move into a quaint home of notoriety. While making new friends, they discover twenty-first-century challenges threaten the town's laid-back lifestyle. Theo's interest in a memorial launches him into...
09/27/2018 - 7:00PM
This month's selection is One Flew Over the Cuckoo's Nest by Ken Kesey.
09/27/2018 - 11:00AM
This month's selection is Three Days Missing by Kimberly Belle.
Author Event: Kristen Timofeev
09/28/2018 - 6:00PM
Page 158 Books welcomes author Kristen Timofeev for a discussion of her new book Time of Prophecy. Erin's life turned upside down when she discovered her magical lineage. With an ancient prophecy looming on the horizon she must do what she can to protect her family and friends. The fate of two worlds hang in the balance. Will she be strong enough to not only face down her greatest enemy but defeat him as well? Kristen is a special needs teacher and lifelong geek living in North Carolina with...
09/29/2018 - 1:00PM
Meet author Chris Hartley and discuss his new book, The Lost Soldier. The Lost Soldier offers a perspective on World War II we don't always get from histories and memoirs. Based on the letters home of Pete Lynn, the diary of his wife, Ruth, and meticulous research in primary and secondary sources, this book recounts the war of a married couple who represent so many married couples, so many soldiers, in World War II. The book tells the story of this couple, starting with their life in...
09/29/2018 - 10:30AM
Join us for a special story time with author Lizzie Lange as she reads from her book The Adventures of the Missing Sock. Where do your missing socks go when they leave you? This precious book answers that question and more! Lizzie Lange takes us all on an exciting adventure around the world, discovering the happy lives of socks who have followed their dreams and found their freedom. A black sock joins a symphony orchestra; a green sock frolics through the forest; a white sock dreams of...
Author Event: Diane Chamberlain
10/03/2018 - 7:00PM
When Caroline Sears receives the news that her unborn baby girl has a heart defect, she is devastated. It is 1970 and there seems to be little that can be done. But her brother-in-law, a physicist, tells her that something can be done to save her baby. Something that will require a kind of strength and courage that Caroline never knew she had. Something that will mean a mind-bending leap of faith on her part. And all for the love of her unborn child. A rich, genre-spanning, breathtaking novel...
Cookbook Club: Perre Coleman Magness
10/04/2018 - 6:00PM
Page 158 Books welcomes Perre Coleman Magness, chef and author of the new Southern Snacks: 77 Recipes for Small Bites with Big Flavors and our favorite, The Southern Sympathy Cookbook. Southern Snacks is dedicated to the truth that southerners are just as skilled and generous with the snack as they are with their bounteous, overflowing meals. In seventy-seven recipes that range from classic to contemporary, Perre Coleman Magness embraces the southern approach to snacking, including...
10/06/2018 - 2:00PM
Wendell Sip n' Sign with Blue Ink Press Enjoy an afternoon sipping wine and beer while mingling with local authors and editors from Blue Ink Press. Get your favorite book signed, ask our editors questions, or just browse the new Page 158 Books location inside of Wine & Beer 101 in Wendell. Free and open to all. Finger food will be served. 2-5pm. Guests include editors Amanda Gawthrope, Stephanie Douglas, and Christa Leonhart. Also in attendance: Andy Ellis (The Dangers of Pimento Cheese...
Book Candy
Fake Book Covers Based on Popular Songs
"These fake book covers based on popular songs are amazing," Buzzfeed promised.
---
Atlas Obscura displayed "enchanting illustrations carved from old books."
---
"An ode to the secretive woman: 10 heroines who kept their motives hidden" were presented by CrimeReads.
---
"Gertrude Stein was godmother to his son Jack." Mental Floss collected "10 surprising facts about Ernest Hemingway."
---
"Are you pregnant? Can I have some creamer? And other questions I get at the library," recalled by Kristen Arnett for Lit Hub.
---
"How Louisa May Alcott's mother encouraged her early writing" was explored by Lit Hub.

The Writer's Life
Nafissa Thompson-Spires: Writing Black Bodies and Minds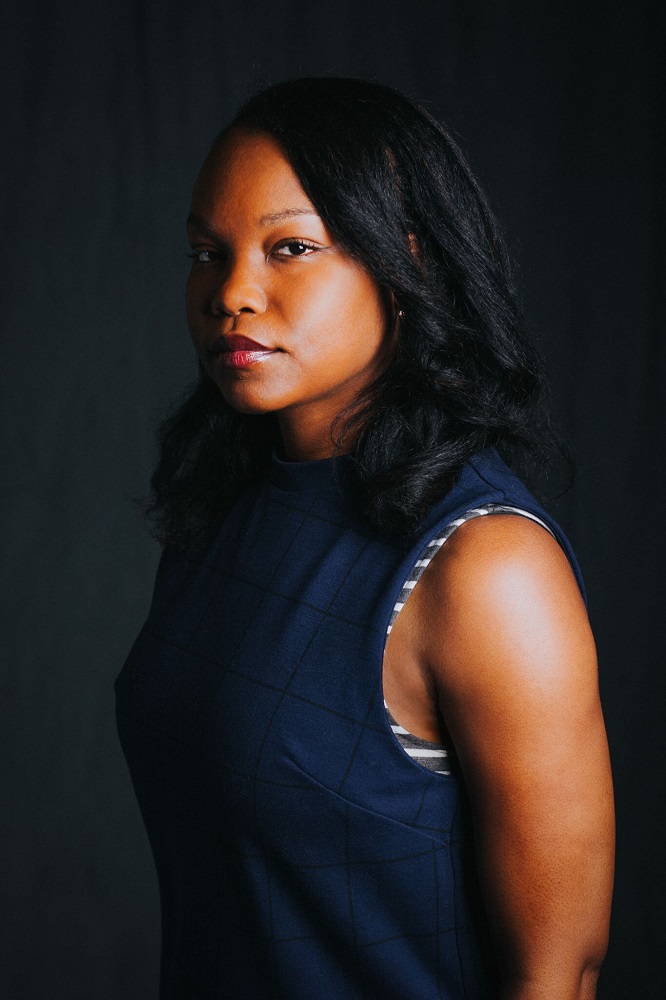 photo: Adrianne Mathiowetz Photography
Nafissa Thompson-Spires's work has appeared or is forthcoming in the Paris Review Daily, Dissent, Buzzfeed Books, the White Review, the Los Angeles Review of Books, StoryQuarterly, Lunch Ticket and East Bay Review. She is a visiting assistant professor of Creative Writing at University of Illinois Urbana-Champaign. Heads of the Colored People (reviewed below), a collection of stories, is her first book.

In your author's note, you give credit to 19th-century writers who narrated black life in particular ways. Why was it important for you to continue and to expand on this tradition?

I like this question a lot. Even though my goal in the collection is to think through a particular experience of blackness in this contemporary moment (during my lifetime, really), there's an imperative for black art to look back--both out of homage and respect, and because while many things have changed for the better, a lot of issues are nearly the same, or repeated. Those 19th-century writers were trying to think about what it would look like for black people to have full rights of citizenship. We're still doing that with Black Lives Matter, protests against state-sanctioned violence, voter suppression, etc. These aren't new; they're extensions and rearticulations of ongoing battles. A lot of black writers have theorized a kind of cyclical sense of time for black people, and when you read work from the 19th century, those cycles become apparent.

From a craft perspective, I'm a big fan of intertextuality and the richness older texts can lend to newer ones. So, I'm referencing and in conversation with James McCune Smith, Frances Ellen Watkins Harper and all these black writers, but also some white ones like Charles Brockden Brown. I love what we can signal through unexpected juxtapositions.

This brings me to your nod to Shirley Jackson in "Belle Lettres." Like Jackson, you filter shocking behavior through the mundane--to unsettling (if humorous) effect.

I've been influenced by writers like Jackson and Flannery O'Connor and Ishmael Reed who disarm with dark humor. It's not so much an intentional craft choice as it is my mode of getting through life. I'm a highly sensitive person, and the distance humor creates is often the only way I can tolerate upsetting content. I especially enjoy a deadpan delivery. My mom used to say I reminded her of Ben Stein and Janeane Garofalo. I was also a failed class clown who wanted to become a standup comedian. Perhaps that desire still exists and comes out in my work.

Quite a few of your characters struggle with their mental health.

It was important to address those concerns from a variety of angles, both with humor and seriously. Many people make blanket statements claiming black people delay addressing mental and physical health concerns or don't go to therapy, but that isn't true in my own life. Nearly all my black friends and family members (except a few very resistant ones) have been to, or are currently in therapy, and so am I. Mental health struggles are just another part of creating realism.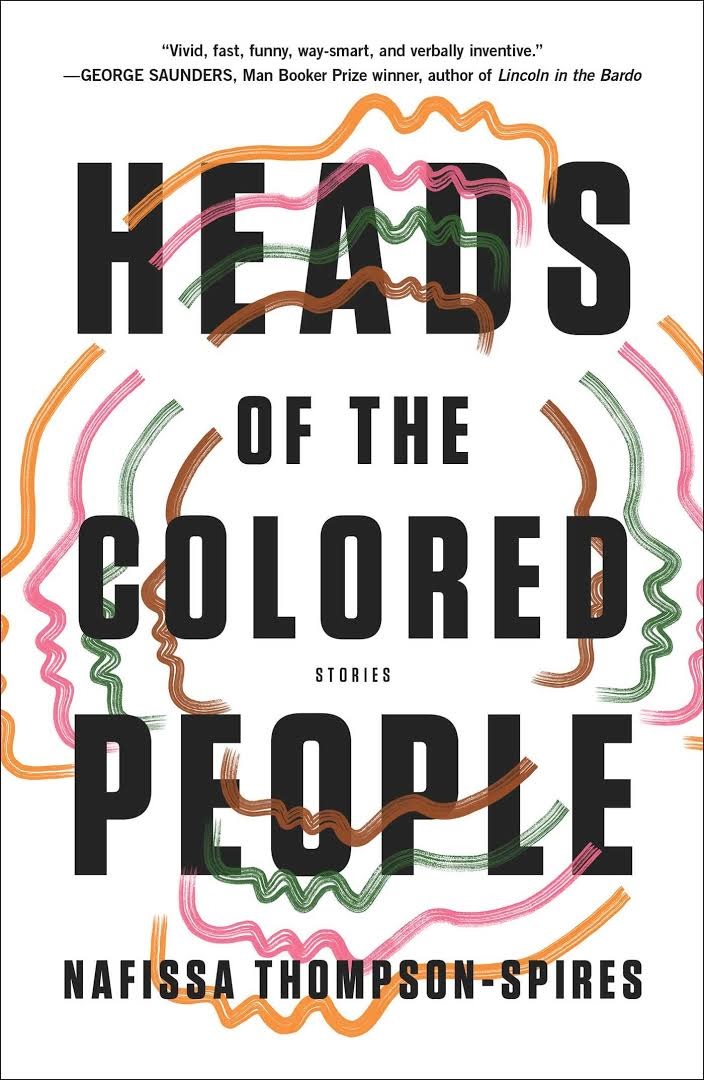 Most of the characters are one of only a few black people in their respective environments, if not the only black person. Why was this an important element to include?

I think that theme of isolation is perhaps more autobiographical than a lot of the other themes in the collection. I was often the only or one of a few black girls (or black people, or sometimes POC in general) in spaces. I attended a predominantly white private school from elementary through high school. In grad school it was more of the same. I've even taught courses in which I was the only black person in the room.

I'm not sure people who haven't experienced that can understand how jarring that is and the ways it teaches you to see yourself, to monitor your behaviors, to feel like an example all the time. I've also dealt with white people who became too comfortable in my presence and treated me like I wasn't black enough or made comments about my being "exceptional" because I didn't fit their stereotypes. I hear the same things from black friends with similar backgrounds. A lot of the stories in the collection are me shining a light on those situations and problematizing them.

You interact with the body in a variety of ways, addressing issues such as colorism, eating disorders, mortality and fetishization.

One of my interests is in the vulnerability of the black body, both historically and now. So the collection deals with a range of bodily harm--from police brutality in two stories to eating disorders and chronic illness in others. I'm interested in the idea that upper middle or middle class positions don't protect black bodies, that blackness supersedes class.

With eating disorders, traditional narratives frame it as a white illness; there's this pervasive idea that black women are more body positive. That may sometimes be true, but I also feel the more black people live under the pressure and pathology of white aesthetics, the more likely they are to internalize that. I grew up not wanting to be "thick," but as emaciated as possible. I used to pray that my butt would never be big and that I would get skinnier. That's appallingly sad to me now, as an adult, but I can't say I'm any less fat-phobic now. Even after years of therapy and recovery from an eating disorder, I worry about my weight all the time. Some of that's the nature of growing up in Southern California--a very fat-phobic place--some of it is familial, some of it is just my own particular issue, but a lot of it is because I subscribed to white body ideals.

Vulnerability coexists with acts of resistance (to both external and internal forces) in your stories. How do you see these elements working, both separately and in tandem, in your writing?

Black characters are often presented as either exceedingly vulnerable--to oppression of all kinds, which makes sense--or exceedingly strong. bell hooks has written at length about the myth of the strong black woman and how that idea of inherent resilience or superhuman strength can create a lack of empathy for black women's pain. I didn't want to slip into the binary of pure victimhood or super strength, so a lot of the characters are actively resistant. But I hope they're round, too, that their vulnerabilities are visible and ongoing and that their (small) triumphs are, too. This is why many of the stories end in medias res instead of with resolute endings. --Shannon Hanks-Mackey, freelance editor and managing editor at the Black Scholar

Book Reviews
Fiction

Catapult, $26, hardcover, 352p., 9781936787821

Spiegel & Grau, $27, hardcover, 288p., 9780399181160
St. Martin's Press, $26.99, hardcover, 352p., 9781250120892
Mystery & Thriller
Akashic Books, $15.95, paperback, 266p., 9781617755781
Science Fiction & Fantasy
Vintage, $16, paperback, 304p., 9781101972014
Biography & Memoir
Seal Press, $27, hardcover, 256p., 9781580057806
Crown, $27, hardcover, 352p., 9780553447040
History
Atria, $23, hardcover, 224p., 9781501167997
Travel Literature
Frances Lincoln, $22.99, hardcover, 192p., 9780711238930
Performing Arts
Oxford University Press, $29.95, hardcover, 328p., 9780190840822
Children's & Young Adult

Lantana Publishing, $17.99, hardcover, 32p., ages 4-8, 9781911373292
Viking, $22.99, hardcover, 224p., ages 12-up, 9780670785063