From the Shelf
The Cello, the Writing, the Circus
Edward Kelsey Moore is a professional cellist and the author of numerous works of short fiction that have appeared in such publications as the New York Times. His second novel, The Supremes Sing the Happy Heartache Blues (Holt), is reviewed below.
photo: Laura Hamm
I have spoken and written a lot about my life as both an author and a professional cellist. I've detailed how, as a writer without a formal literary education, I use my familiarity with contrasting themes, variation in tone and key and resolution in a musical context to bring structure to new writing projects. I've declared my gratitude for having two demanding and wonderful jobs, comparing my situation to balancing a plate of cherry pie on one palm and a plate of chocolate cake in the other. I've also described how my dual career sometimes becomes a wild juggling act during which I toss those plates into the air and try desperately to snatch a satisfying bite as each whizzes by. It's still fun, but there is a circus clown-on-a-unicycle franticness to it.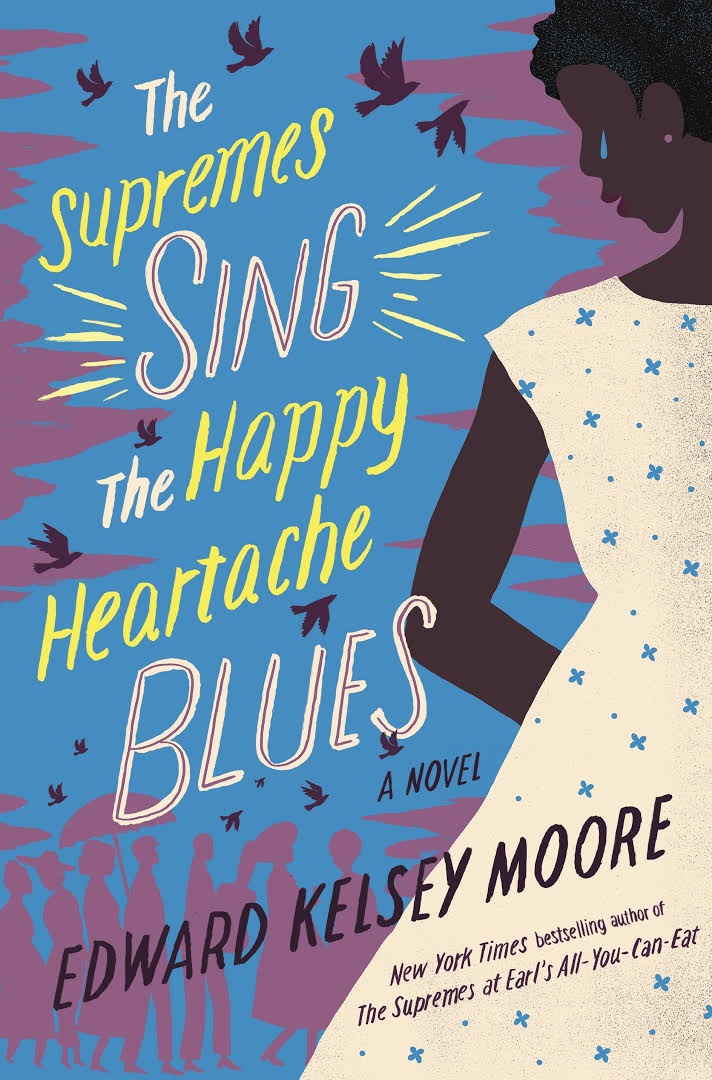 Recently, I have noticed a pattern. The way I describe life as a cellist and a writer depends on where I am in the concert season. With the free time that summer grants me before the season starts, I begin new projects and fantasize that my knowledge of musical forms will make them easy. In autumn, when rehearsals and concerts resume, I feel so lucky to be playing regularly again, even as it distracts me from writing, that I welcome those happy pie-and-cake feelings once more. Mid-season, gratitude flies out the window and the circus is back in town.

Fortunately, I am blessed with something akin to the seasonal amnesia that sets in each warm, beautiful spring and stops Midwesterners like me from moving to more manageable climates. The orchestra season has just ended and already I have no memory of the stress of balancing those plates. I don't recall ever having been on a unicycle.



In this Issue...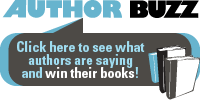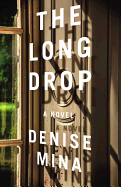 The fictionalized account of a true serial killer and the games he played with authorities, the court and others potentially involved in his heinous crimes.

In 18th-century Europe, teens Monty and Percy endure hardships and adventures as their romantic relationship--affected by issues of race, sexuality and illness--evolves.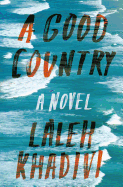 In the third of a loosely formed trilogy, Laleh Khadivi explores an Iranian American teen's coming of age.
Review by Subjects:
Fiction ⋅ Mystery & Thriller ⋅ Food & Wine ⋅ Biography & Memoir ⋅ Essays & Criticism ⋅ Science ⋅ Health & Medicine ⋅ Children's & Young Adult

Upcoming Events
Author Event: Margaret Dardess
06/29/2017 - 7:15PM
In "Brutal Silence" Alex Harrington's gentile southern world shatters when two strangers drag her from a tourist bus while she's on vacation in Mexico City. She wakes on a grit-covered cement floor, head throbbing, looking up into the terrified faces of a dozen women and the brutal world of human trafficking. A champion runner, Alex escapes and returns to run her free clinic in North Carolina, haunted by the faces of the women she was unable to save. When a battered woman seeks refuge at her...
Writer's Workshop: How to create characters that get your story started
07/01/2017 - 1:00PM
Come join author Carrie Knowles as she leads this awesome workshop focusing on character! She'll talk about developing characters, as well as writing with prompts. This workshop is open to ages 14+ There is a $40 fee, which covers the workshop and a book. Don't miss this chance to meet with an author and discover new tricks to help boost your own writing!
07/10/2017 - 11:00AM
This month's selection "Lowcountry Bonfire" by Susan M. Boyes.
07/11/2017 - 6:00PM
This month's selection is "The Night Ocean" by Paul La Farge.
07/13/2017 - 4:30PM
This month's selection is "Charlie and the Chocolate Factory" by Roald Dahl.
Book Candy
Happy Harry Potter 20th Anniversary!
As muggles worldwide know, yesterday marked 20 years since J.K. Rowling's Harry Potter and the Philosopher's Stone was published in the U.K. Take Pottermore's quiz to see if "you remember all of the book's iconic little details." And the Guardian offered a "Harry Potter quiz: 20 years, 20 questions."
---
Bustle found "9 things readers do better than anyone else."
---
"I am a cemetery loathed by the moon." Flavorwire gathered "20 actual quotes from Baudelaire as the teen Goth you broke up with in high school."
---
"Sure, you can get liquored up in Key West. But take this cool literary walking tour first," Miami.com reported.
---
Russia! Mental Floss invited readers to "peek inside thousands of Soviet children's books from Princeton University." And Russia Beyond the Headlines shared a list of the "top 10 most popular children's writers in Russia."

Chronicle Books: A Storied History--and Future
In 1967, the summer of love in San Francisco, Chronicle Books was founded as an offshoot of the San Francisco Chronicle, mostly publishing material by the newspaper's columnists. Soon the book program moved beyond its local focus, and Chronicle Books established its distinctive style, publishing books that are of the highest quality yet affordable, beautifully designed, amusingly and informatively written, and that approach subjects from different and often charming perspectives.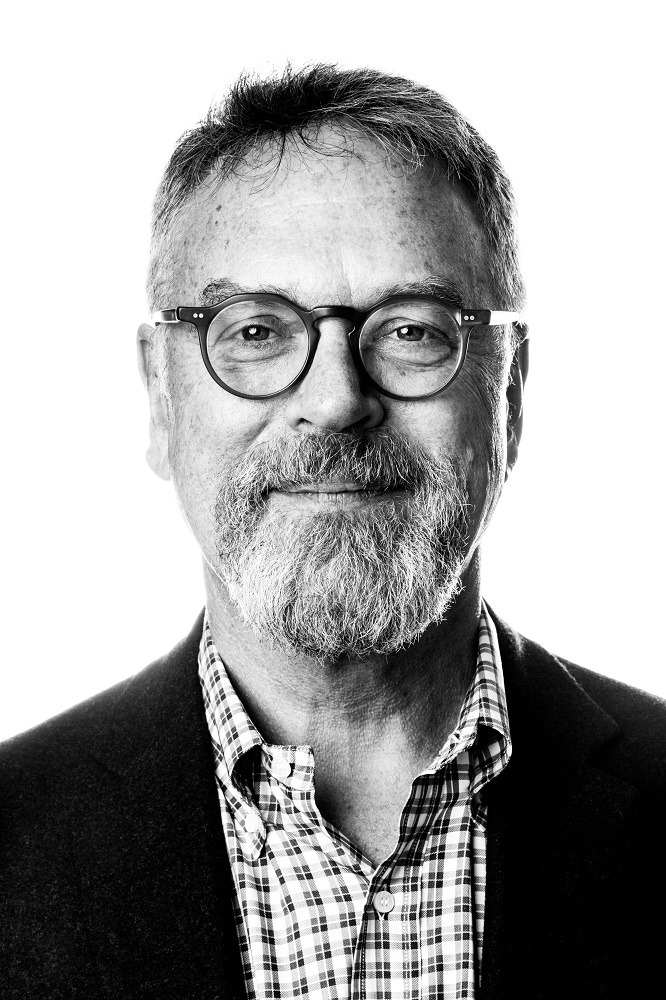 Nion McEvoy (photo: Joseph Seif)
That Chronicle Books Quality
A key aspect of what distinguishes Chronicle books is tactile appeal. As Nion McEvoy, chairman and CEO of the McEvoy Group, owner of Chronicle Books and a 30-year veteran of the publisher, puts it: "There's always been a sensuous quality to the publishing, appealing to the senses as well as to the intellectual quality of the books. Our books have a light touch with a seriousness of execution."

For his part, Jack Jensen, the longtime president of Chronicle Books until he became president of the McEvoy Group at the beginning of the year, says that Chronicle Books, early on developed a style of books that were "distinctive, curious objects and seductive at retail."

Tyrrell Mahoney, who succeeded Jensen as president of Chronicle Books, cites the "beauty and surprise and magic" of the company's books as qualities that Chronicle Books has maintained even as it's grown, now publishing more than 300 new titles a year with a staff of 200.

Publisher Christine Carswell observes, too, that "there's a lot of humor in our children's books and a lot of our adult publishing." The company also is "very democratic," she says, offering "people value for their money."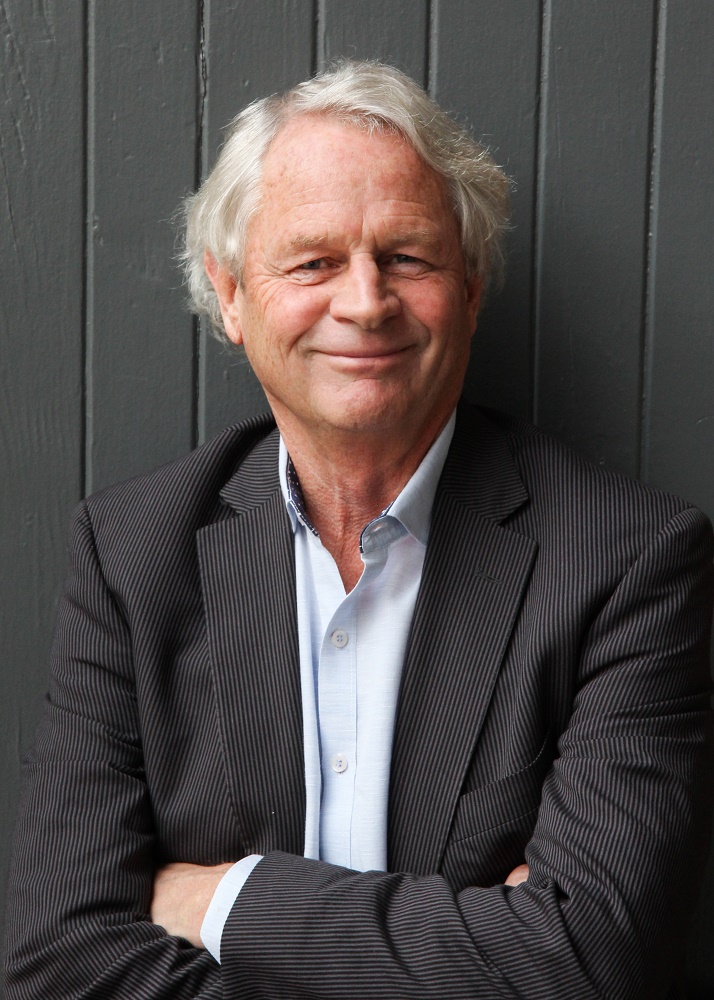 Jack Jensen (photo: Irene Kim)
The Early Days
In the 1970s, parent company Chronicle Publishing, which besides the San Francisco Chronicle, owned six other newspapers, four NBC affiliates and a cable division, neglected its book division, giving its young heads exceptional leeway--and an unusual amount of creative opportunity. Jensen described the situation this way: "As long as we were not losing money and were growing revenues, we were able to map our own direction."

That direction quickly became apparent. Because Chronicle Books printed many books in Japan and staff went there regularly to check print runs, "printers introduced us to Japanese publishers," Jensen says. "We discovered a lot of books with great visual content, mostly design and photography books with little text, beautifully produced, that we could do in trade paper at affordable prices."

Chronicle Books started buying rights to these books and others, which were unusual in the U.S. at the time, and became "a pioneer of doing trade paperbacks with flaps and of illustrated paperbacks," which made them affordable and appealing to "people our own age. It was the format of choice of the younger generation."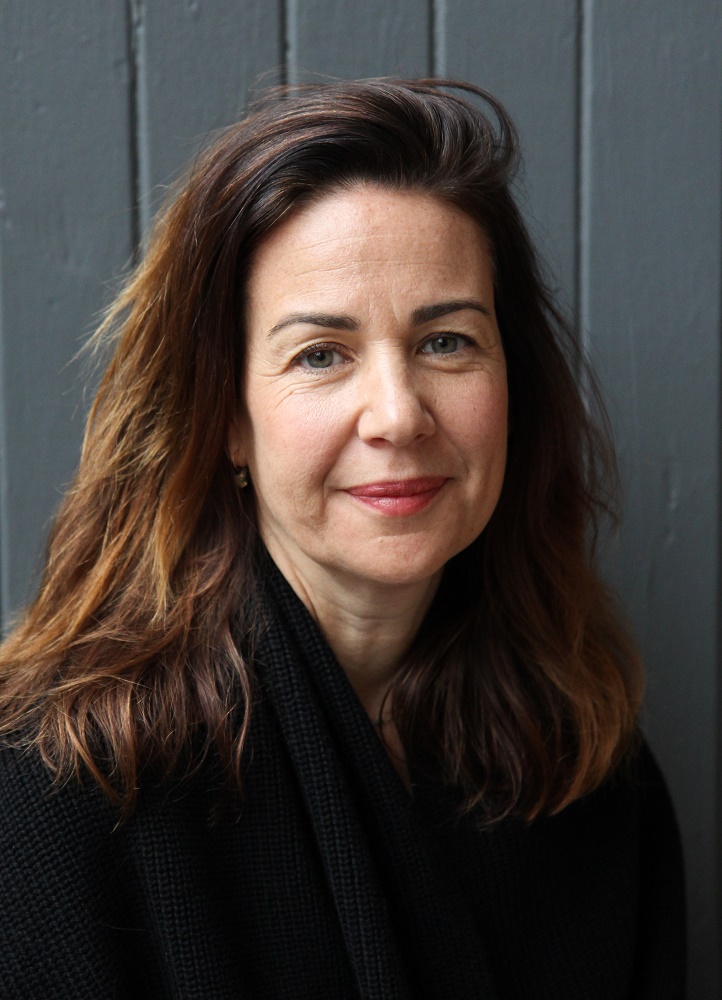 Tyrrell Mahoney (photo: Irene Kim)
Company Highlights
Over the years, the company began distributing "a select group" of other publishers, which was "a very important part of what helped us build the business and build our sales and marketing effort," Jensen says. Client publishers include Princeton Architectural Press, Moleskine, Laurence King Publishing, Hardie Grant Books, Sierra Club and Quadrille Publishing.

Unlike most publishers, Chronicle Books operates several bookstores, with three in San Francisco and one in Tokyo, where it focuses on selling its own and distributed publisher titles. It's also opened several kiosks in Dymocks stores in Australia.

The San Francisco stores are particularly important, Mahoney says, because they're "a great way to bring our brand to the city more directly," a brand that imbues "the California lifestyle aesthetic."

One of the biggest changes came in 1999, when Nion McEvoy, a great-grandson of the founder of the San Francisco Chronicle, bought Chronicle Books when the family was selling the various parts of the overall company. As Carswell observes, "That's when we became a fully independent publisher. We had a lot of autonomy when we were part of the Chronicle Publishing family, but things took on a new order when Nion became the owner. He has supported us with our independence and that independence of spirit."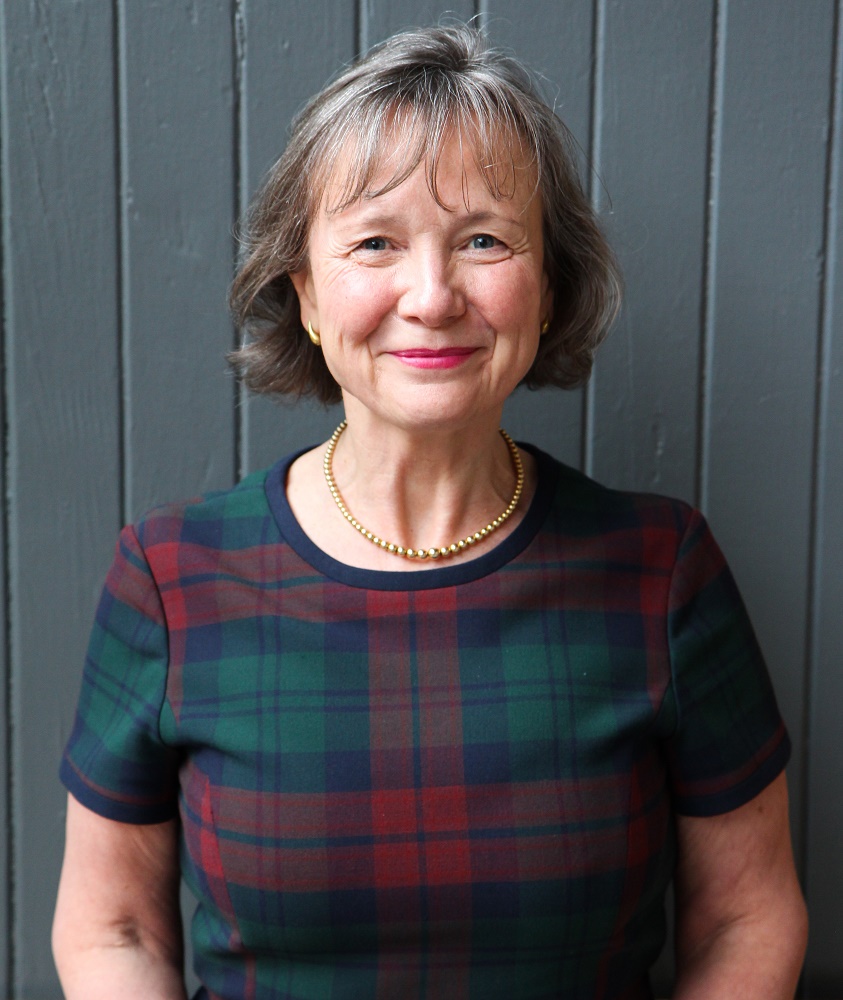 Christine Carswell (photo: Irene Kim)
The Future Is Now
At the beginning of this year, Jensen became president of the McEvoy Group, which besides Chronicle Books owns Galison/Mudpuppy, Princeton Architectural Press and ISeeMe. "I thought it was a great time to turn the reins over to someone with a younger perspective," he says, adding that Mahoney, who joined the company in 1996, is "revered internally and externally, and like me, she comes out of sales," which he called "a sound footing to run a publishing business."

Mahoney says that among her plans are "to continue to innovate and expand our reach in new market channels and bring books to people who may not be thinking about books as a gift." She defines gifts in a broad way: "Chronicle Books has what consumers need, whether it's a gift of a children's book for grandchildren or a beautiful box of stationery or a great humor book for your dad."

Remembering that many in the industry believed not long ago that digital books would dominate the business, she notes that high-quality printed books and related physical products are if anything more popular than ever. She says, "it's really heartening" for Chronicle Books, a company that has been and continues to be "focused on the physical and tactile experience of books."
Here's to another great 50 years for Chronicle Books!
Backlist Landmarks: Titles That Built Chronicle Books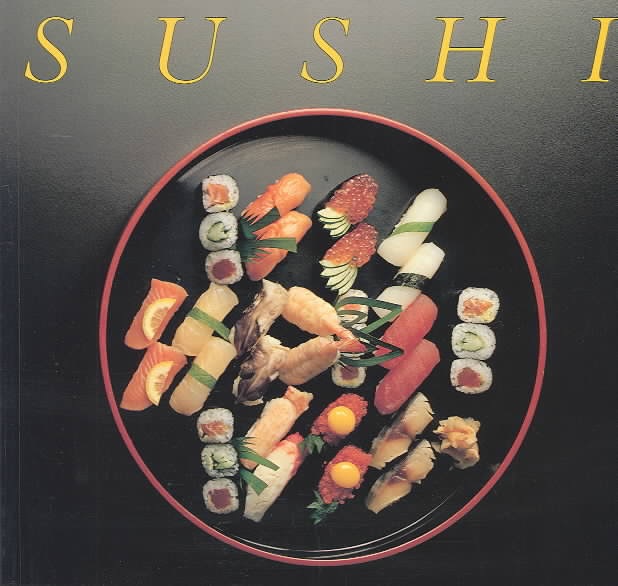 Sushi by Mia Detrick, photographs by Kathryn Kleinman ($12.95, 9780877012382, published in 1981). This trade paperback rolled out the art of sushi to Americans and began the trend of single-subject cookbooks. Sushi was Chronicle Books entrée into the food business, as Jack Jensen notes.
Gifts of Age: Portraits and Essays of 32 Remarkable Women by Charlotte Painter, photographs by Pamela Valois ($16.95, 9780877013686, published in 1985). These inspirational accounts showcase women over the age of 65 who have discovered new paths in life, including M.F.K. Fisher, Joan Baez Senior, Louise M. Davies, and Julia Child, who appears on the cover.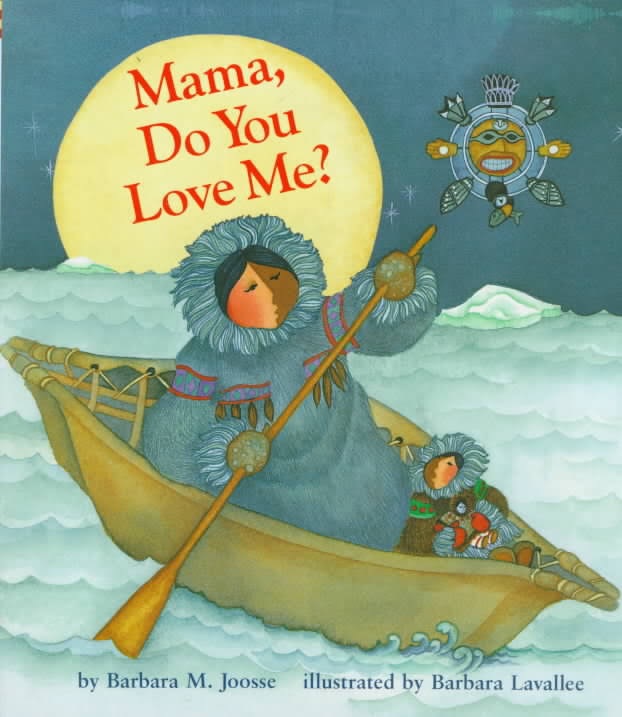 Mama, Do You Love Me? by Barbara M. Joosse, illustrated by Barbara Lavallee ($6.99, 9780811821315, published in 1991). This classic children's book about an Inuit mother and daughter has sold more than four million copies. Papa, Do You Love Me?, about a Masai father and son, was released in 2005.
Griffin & Sabine: An Extraordinary Correspondence by Nick Bantock ($19.95, 9780877017882, published in 1991). Griffin & Sabine is a novel told through illustrated letters, which readers have to pry from envelopes inside the book--interloping in a correspondence between two lovers. This first in a six-part series became a landmark bestseller for Chronicle Books.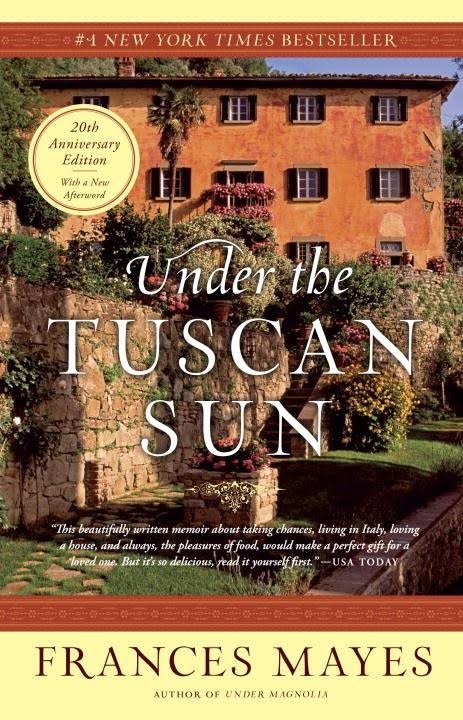 Under the Tuscan Sun: At Home in Italy by Frances Mayes ($22.95, 9780811808422, published in 1996). This memoir of an American gourmet cook, travel writer and poet who purchased an abandoned villa in the Italian countryside and renovated it was an immediate bestseller and is still in print.
Olive, the Other Reindeer by J. Otto Seibold and Vivian Walsh ($15.99, 9780811818070, published in 1997) follows a dog who mishears the classic Christmas song and joins Santa's reindeer team. Olive's striking art style helped create Chronicle's reputation for aesthetically unique books.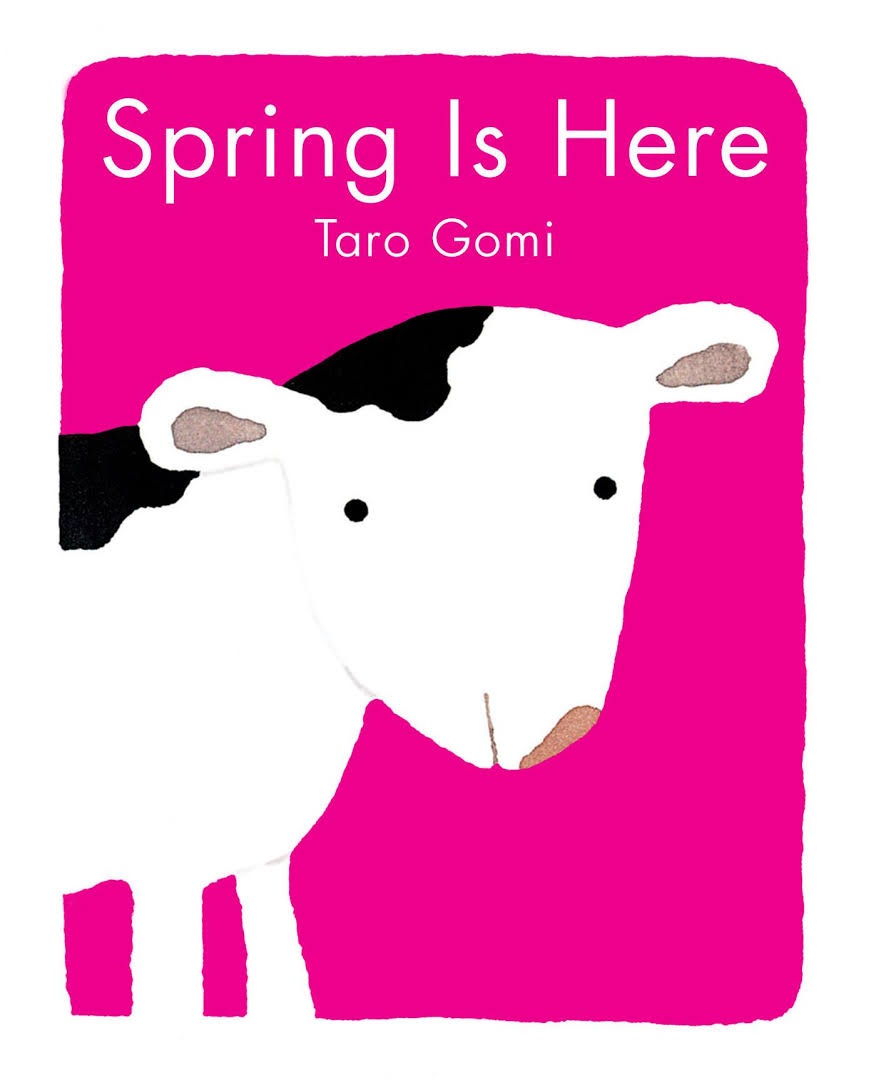 Spring Is Here by Taro Gomi ($6.99, 9780811823319, published in 1999) uses simple words and bold pictures to show young children the progression of seasons. Spring Is Here "was just so far ahead of its time in understanding the way babies and toddlers view the world in really intuitive ways, and not necessarily the way adults view it," says Ginee Seo. Taro Gomi, an author/illustrator from Japan, continues to create similar books for Chronicle.
The Worst-Case Scenario Survival Handbook series by David Borgenicht and Joshua Piven (the eponymous first title made its debut in 1999) has entries covering all kinds of dangerous situations--some more likely than others--such as surviving in the Amazon, on Mt. Everest, traveling through New York City or going on a date.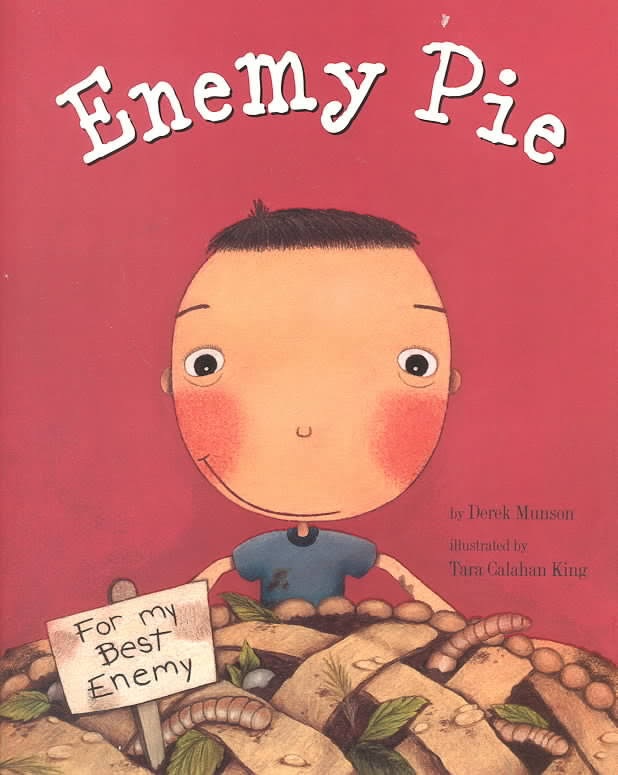 Enemy Pie by Derek Munson, illustrated by Tara Calahan King ($15.99, 9780811827782, published in 2000). When a rival new kid moves in down the block, a young boy learns the secret recipe for a pie that gets rid of enemies, though he'll have to spend the day playing with him first. "It's a book about bullying before bullying became the focus of so many school programs," says Ginee Seo. "Ahead of its time."
The Beatles Anthology by the Beatles ($60, 9780811826846, published in 2000) was created with the full cooperation of Paul McCartney, George Harrison and Ringo Starr to tell the story of the Beatles.
Cake Pops: Tips, Tricks, and Recipes for More Than 40 Irresistible Mini Treats by Angie Dudley ($19.95, 9780811876377, published in 2010) began an international snack food craze for cute cakes mounted on sticks.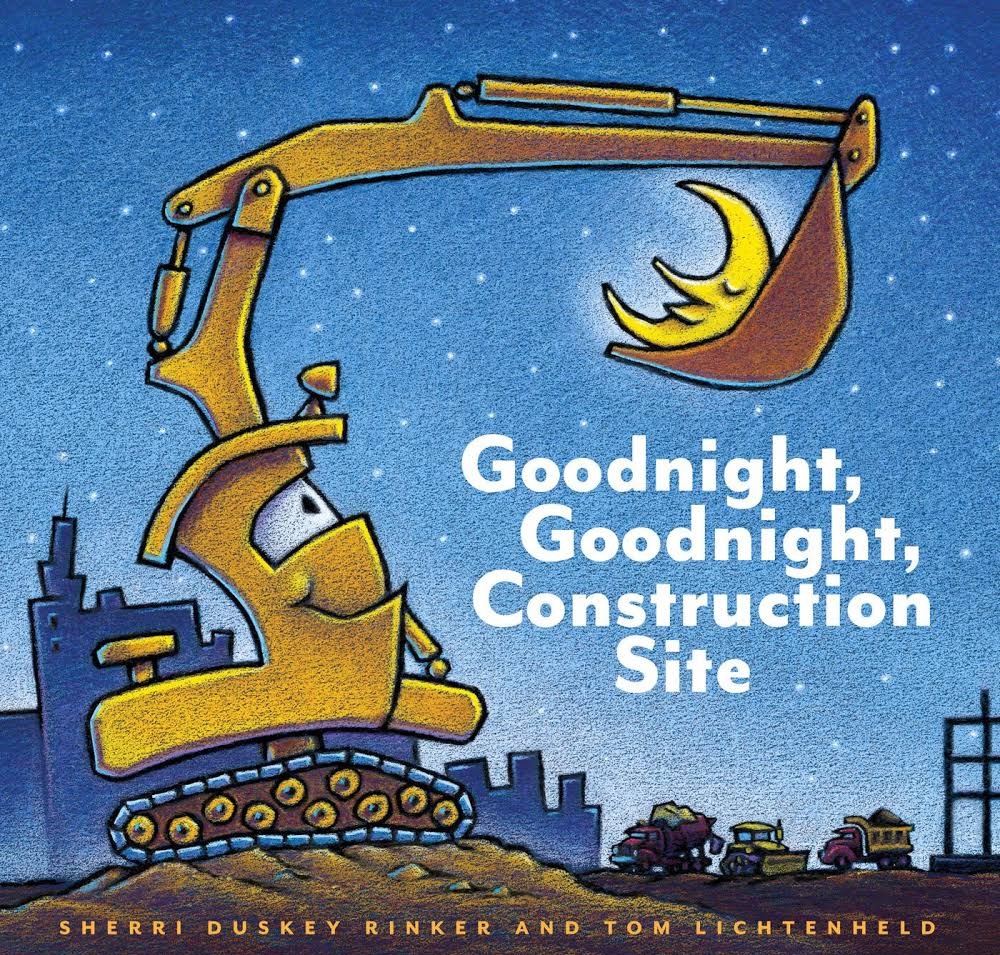 Goodnight, Goodnight Construction Site by Sherri Duskey Rinker, illustrated by Tom Lichtenheld ($16.99, 9780811877824, published in 2011). As night falls on a construction site, machines like Cement Mixer, Dump Truck and Bulldozer bid goodnight. A sequel to this bestselling children's book, Mighty, Mighty Construction Site, was released on February 14, 2017.
Chronicle Books has a long history of publishing Star Wars titles and has enjoyed a relationship with George Lucas stretching back to the beginning of the franchise. Darth Vader and Son by Jeffrey Brown ($14.95, 9781452106557, published in 2012) is a humorous, illustrated imagining of Darth Vader as an attentive father to a young Luke Skywalker, which spawned calendars, postcards, a coloring book and an offshoot with Leia, Vader's Little Princess.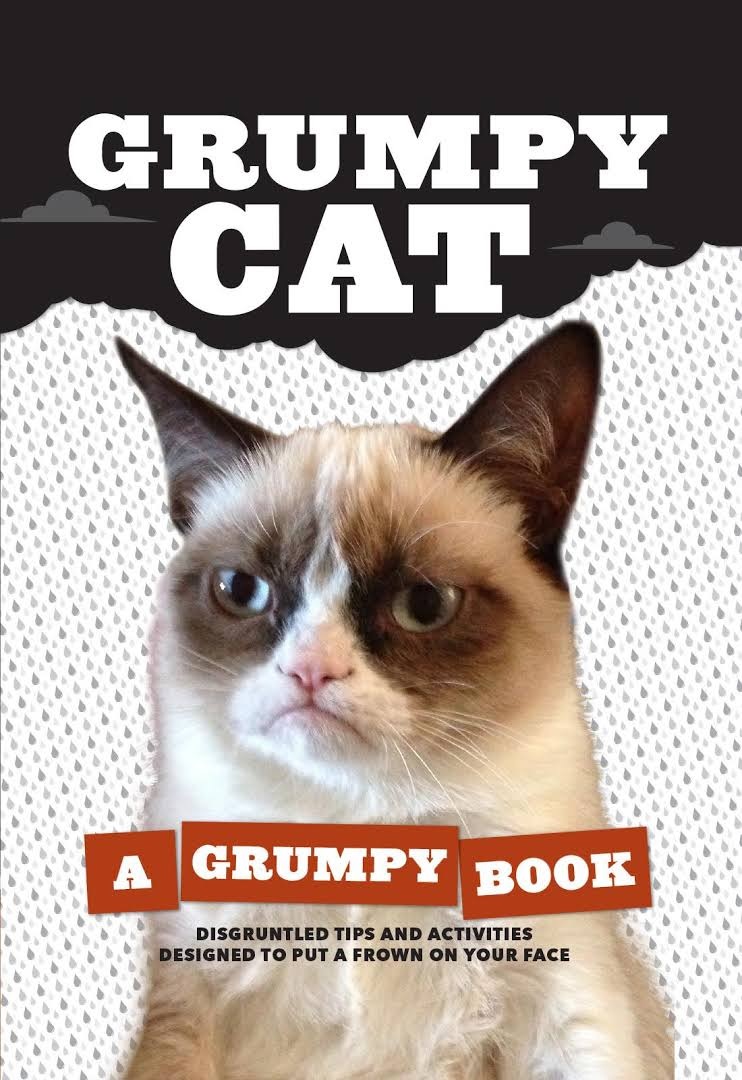 Grumpy Cat: A Grumpy Book by Grumpy Cat ($12.95, 9781452126579, published in 2013) brought everyone's favorite feline meme to the printed page. This sourpussy cat also has his own line of postcards, calendars and notebooks.
Josephine: The Dazzling Life of Josephine Baker by Patricia Hruby Powell, illustrated by Christian Robinson ($17.99, 9781452103143, published in 2014) won the Coretta Scott King Book Award and the Robert F. Sibert Informational Book Award, among other accolades. Josephine is an illustrated biography of the performer and civil rights advocate.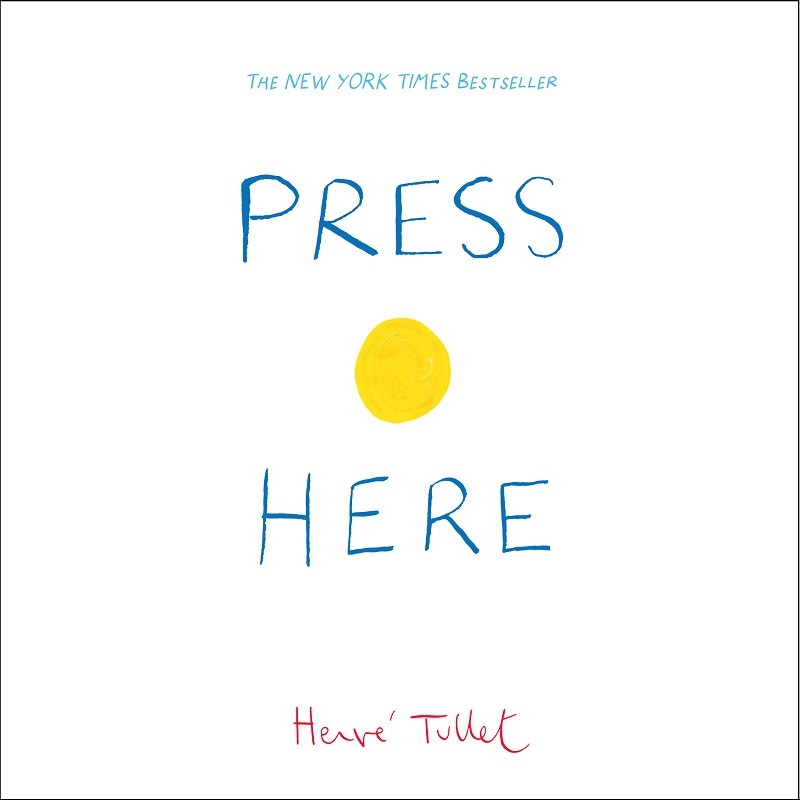 Press Here by Hervé Tullet ($15.99, 9780811879545, published in 2011). In this book for early readers, children are prompted to push a yellow dot and follow the instructions as it multiplies and changes color, all on printed pages. Tullet's work is an entertaining counterpoint to the age of ubiquitous iPads. It spent 300 weeks on the bestseller list. Tullet's Mix It Up! ($15.99, 9781452137353, published in 2014) continues the interactive magic of Press Here with more colors, shapes and even sounds for kids to follow along with. His most recent work is Let's Play! ($15.99, 9781452154770, March 29, 2016), which brings the original yellow dot from Press Here back for more fun, this time with a thin black line. Say Zoop! ($15.99, 9781452164731) comes out August 2017.
The Ivy and Bean series by Annie Barrows and Sophie Blackall has been a major bestseller since the first book came out in 2010. The illustrated antics of these two mischievous girls will continue with a new book coming in fall 2018. Thus far, Ivy and Bean have had 10 adventures, ranging from detective work and paleontology to dancing and babysitting. Annie Barrows is also co-author of The Guernsey Literary and Potato Peel Pie Society. Sophie Blackall is an Australian illustrator currently living in Brooklyn, N.Y.
They All Saw a Cat by Brendan Wenzel ($16.99, 9781452150130, published in August 2016) imagines a wandering pet cat from multiple perspectives, each with its own vivid rendering. The cat's human, for example, sees something very different than a poor pursued mouse. They All Saw a Cat was a 2017 Caldecott Honor Book.

Book Reviews
Fiction

Bloomsbury, $27, hardcover, 256p., 9781632865847
Holt, $28, hardcover, 320p., 9781250107947
Emily Bestler/Atria, $16, paperback, 336p., 9781501162800
City Lights Publishers, $21.95, hardcover, 280p., 9780872867444
Mystery & Thriller

Little, Brown, $26, hardcover, 240p., 9780316380577
Food & Wine
Dutton, $26, hardcover, 320p., 9781101984192
Biography & Memoir
Grove Press, $26, hardcover, 320p., 9780802126580
Essays & Criticism
Haymarket Books, $14.95, hardcover, 112p., 9781608468126
Science
Basic Books, $28, hardcover, 320p., 9780465082957
Health & Medicine
Running Press, $22.99, paperback, 192p., 9780762462582
Children's & Young Adult

Katherine Tegen/HarperCollins, $18.99, hardcover, 528p., ages 14-up, 9780062382801
Arthur A. Levine/Scholastic, $16.99, hardcover, 40p., ages 3-5, 9780545732420
--- SPECIAL ADVERTORIAL OFFERINGS ---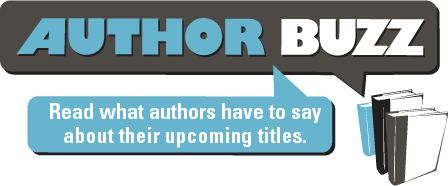 Dear Reader,

Imagine yourself trapped in a dark, claustrophobic shelter, with people you neither know or trust, by a raging hurricane. Then, one by one, the murders start. Paranoia and madness run rampant. What would you do to survive?

Storm Shelter is a prequel to 2016's Type & Cross, which was nominated for a "Best First Novel" award by the International Thriller Writers organization.

Email jldelozier@comcast.net with the subject line "Storm Shelter giveaway" to win one of five signed copies.

Publisher: WiDo Publishing

Pub Date: 06/28/2017

ISBN:9781937178901

List Price: $15.95
Dear Reader,

Googling women feel invisible instantly brings up 28,000,000 results, and Julia Berkwith is only one of those affected. That is, until an Italian vacation introduces her to stonemason Vitale DeLuca. Under his attention, Julia learns that even the deepest scars hold beauty—only perspective and perception need to change.

A Book Club Pick from Country Woman Magazine and a 2016 National Readers' Choice Award Finalist, GAINING VISIBILITY is not to be missed by any woman, but especially those of a certain age.

I'm giving away 5 books! To enter, email me with GAINING VISIBILITY in the subject line to pamelahearon@gmail.com.

Publisher: Kensington

Pub Date: 09/27/2016

ISBN:9781496704283

List Price: $15.00